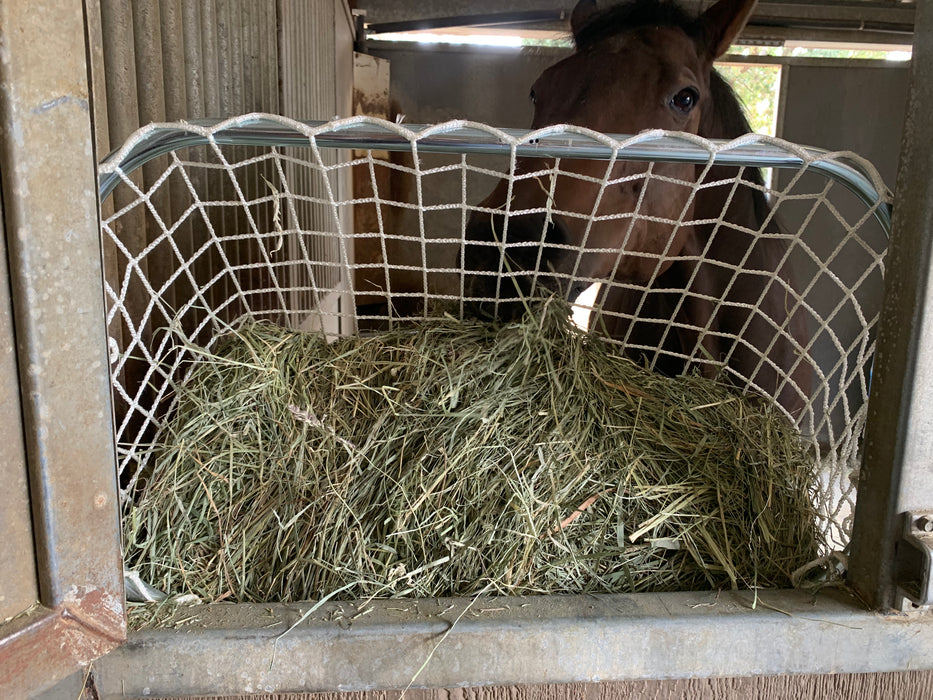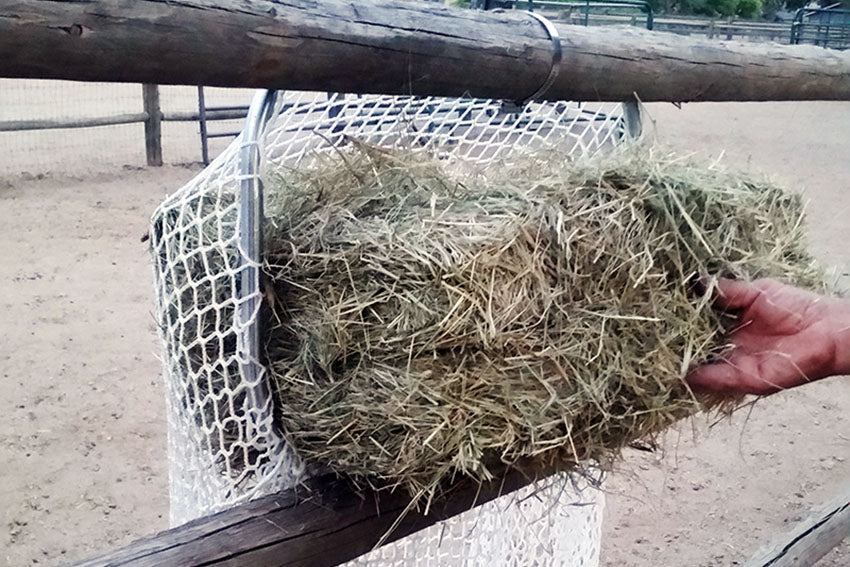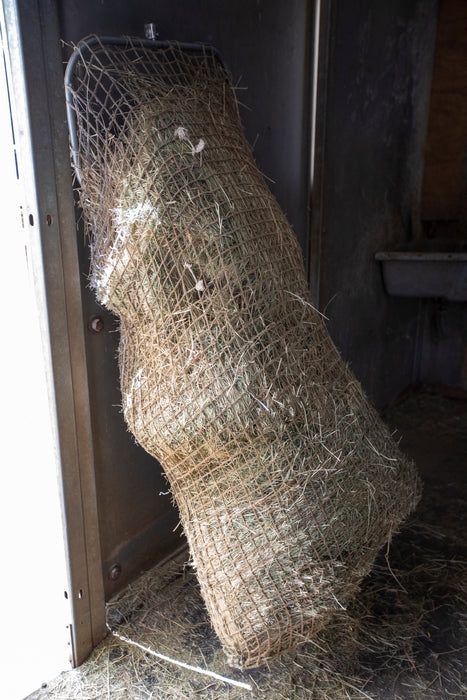 Slow Feed - Freedom Feeder Frame
by Kensington Protective Products
Slow feeding just got even easier! This frame easily adapts to fence, wall, window, or pipe installations, making feeding time a breeze!
Customize Your Feeding: Use with a Freedom Feeder Day Net, Extended Day Net, or Full Bale Net - the choice is yours, allowing you to refill as often or as little as you choose.
Installs Virtually Anywhere: Hardware is included to affix the frame to fencing, solid walls, feed windows, or pipe corrals. Wherever you feed, the Freedom Feeder Frame is here for it!
Sturdy, Safe Construction: Custom built and made of sturdy metal, with safe rounded corners and a rolling hinge, it measures 26" x 16" and holds up to 125 pounds of weight.
Sets Up in a Snap: Just weave your Freedom Feeder Net of choice through the frame and you're ready to go!
Pair with Freedom Feeder Day Net for once daily filling, Freedom Feeder Extended Day Net for every other day filling, or Freedom Feeder Full Bale Net for once every 5-7 day filling/for use by multiple horses.
Disclaimer:
Hay net is NOT included. Frame is to only be used in the closed position, do not leave open.