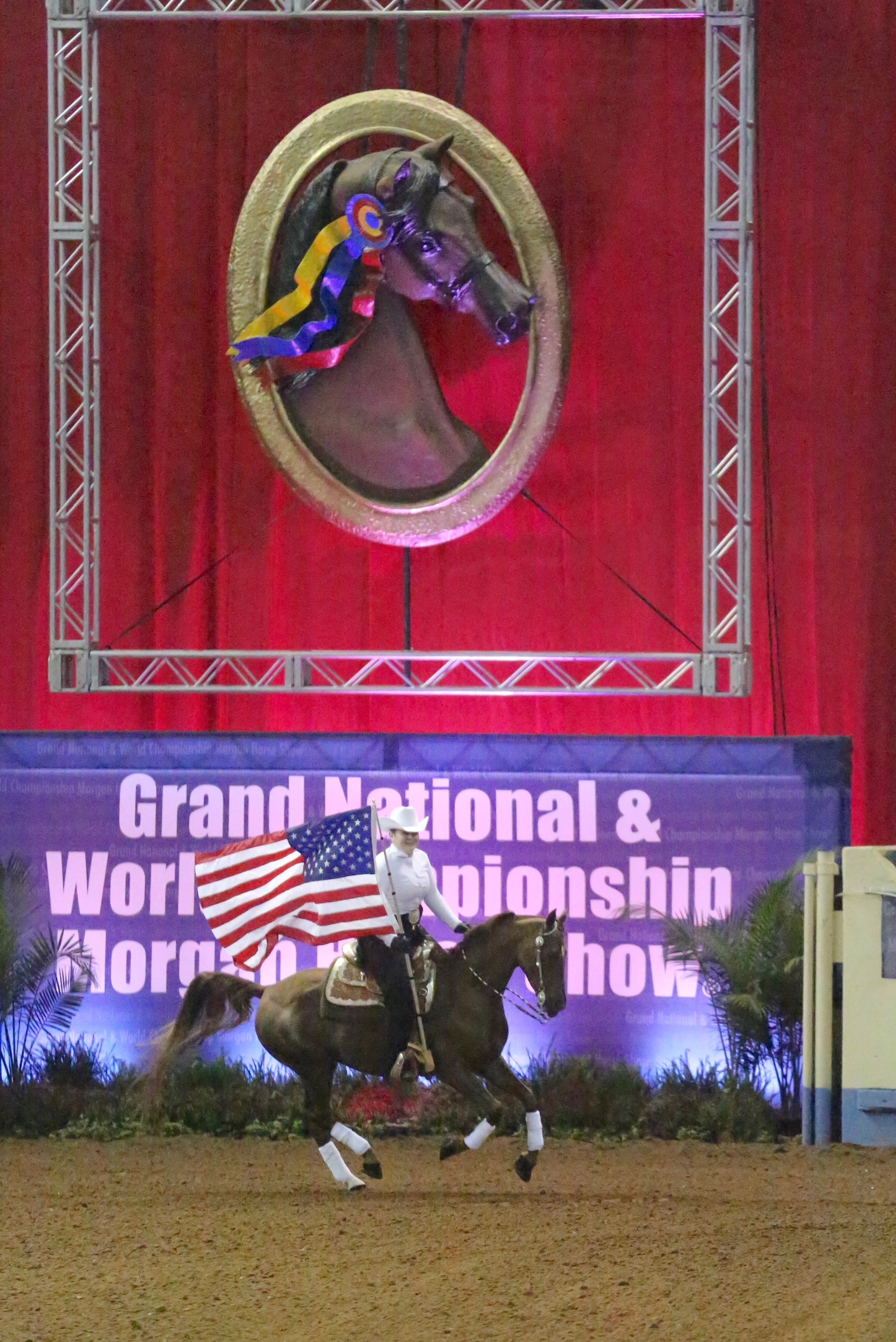 Kensington & Morgan Association Released 4/19/2021
For Immediate Release: April 19, 2021
PHOTOS AVAILABLE UPON REQUEST
Press Contact: Lisa Caldwell
lcaldwell@kensingtonproducts.com
Kensington Products: www.kensingtonproducts.com
Kensington Products Partners with the American Morgan Horse Association
Celebrating "The Horse That Chooses You"
Pomona, CA: Kensington Products is delighted to be partnering with the American Morgan Horse Association. A four-year contract was signed that will bring several Kensington-sponsored, exclusive-to-Morgan-members social media contests a year, as well as special deals and discount codes. 
One of the earliest American breeds, Morgans served many purposes in 19th century history, where they were used as coach horses, for harness racing, as calvary horses during the Civil War, and as riding horses. Their genealogy can be traced back to the foundation sire Justin Morgan (formerly Figure), who was born in 1789.
"Morgans are versatile, athletic, and beautiful horses, with a rich and long-standing history in the United States," says Lisa Caldwell, Sponsorship Director for Kensington Products. "We at Kensington Products are proud to support the efforts of the AMHA to preserve and spotlight this breed and their numerous talents."
Visit https://www.morganhorse.com/ to learn more about the amazing Morgan Horse, and visit https://kensingtonproducts.com/ to view our amazing collections of products that any Morgan would love!
About Kensington Products: Kensington Products is a family-owned and operated business known for fashion-forward, high-quality equine products designed in the USA. Started in 1954, when they introduced the first Canvas Turnout Blanket as well as the bareback pad to the industry, they strive to protect horses from the elements while saving equestrians time and money. More than just a "pretty face", their team of like-minded individuals share a passion for the equine lifestyle that enable them to design innovations such as their patented and legendary Protective Sheet. All products undergo rigorous quality testing and inspection, resulting in products that riders can have faith in, backed by a Lifetime Guarantee.