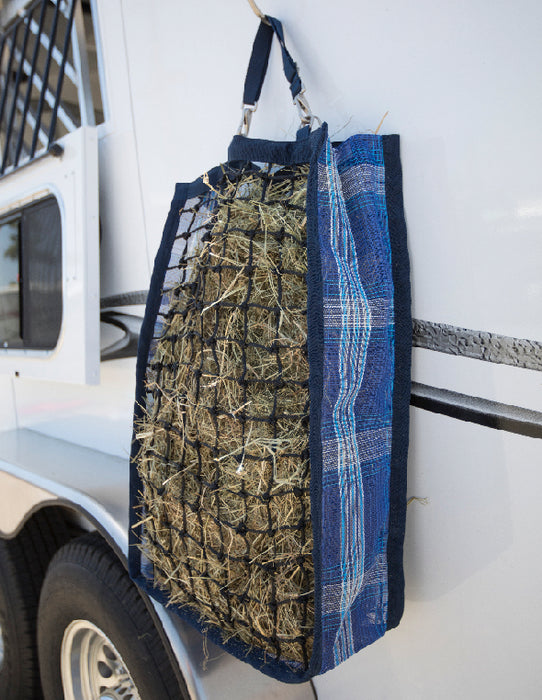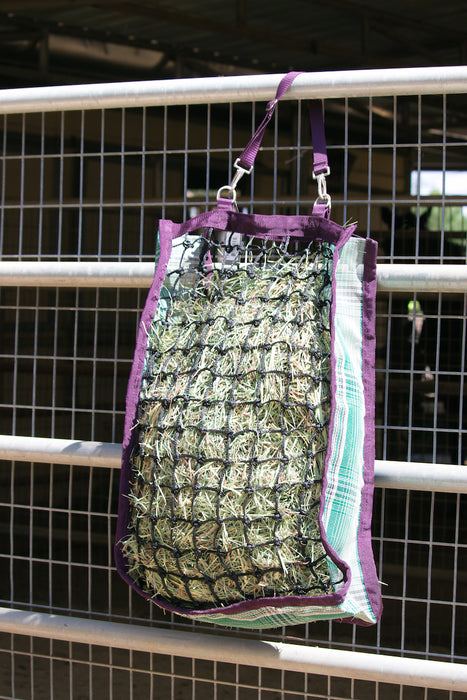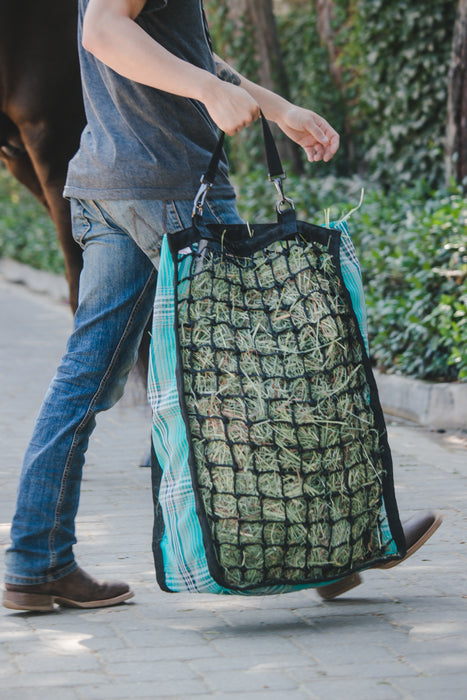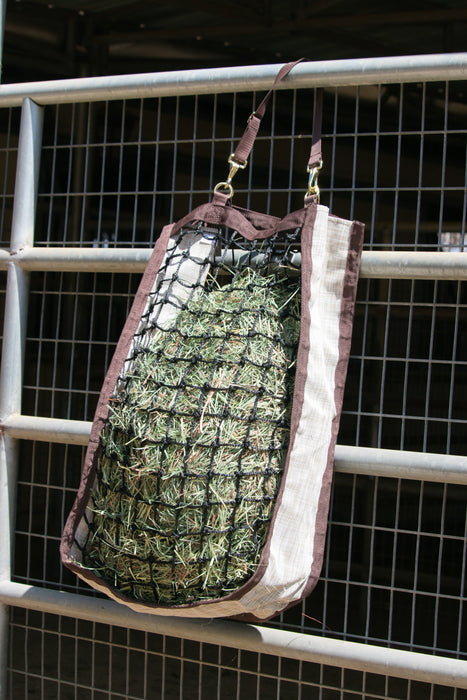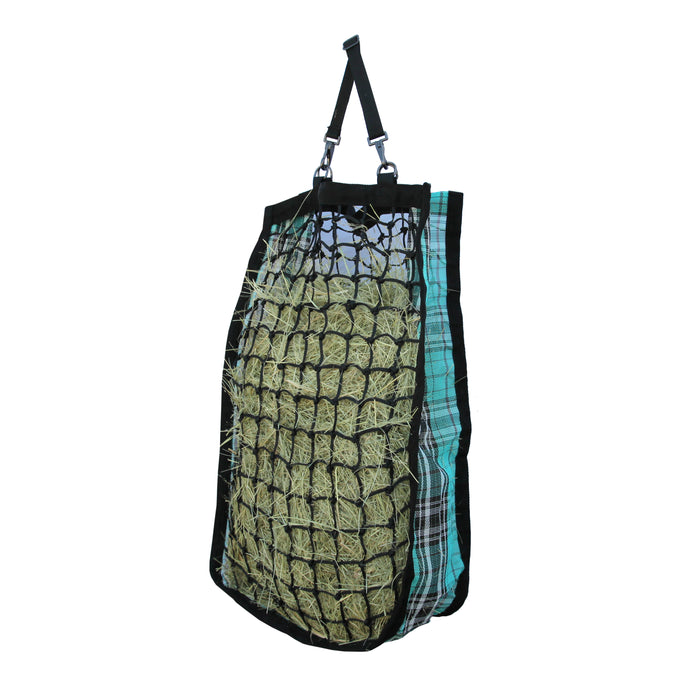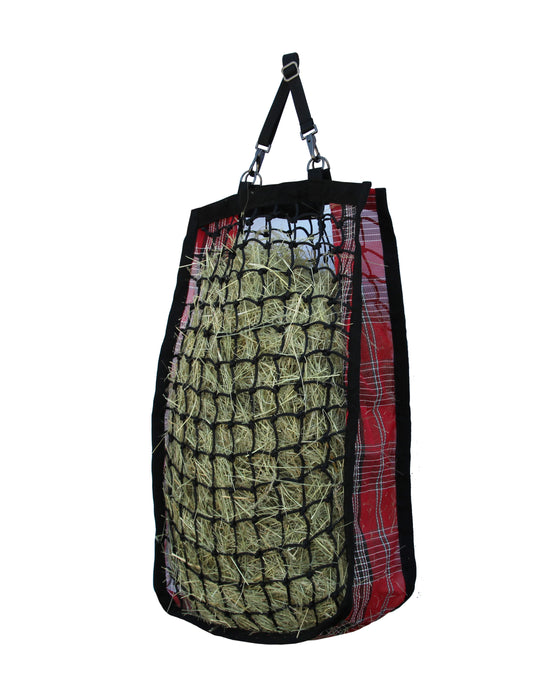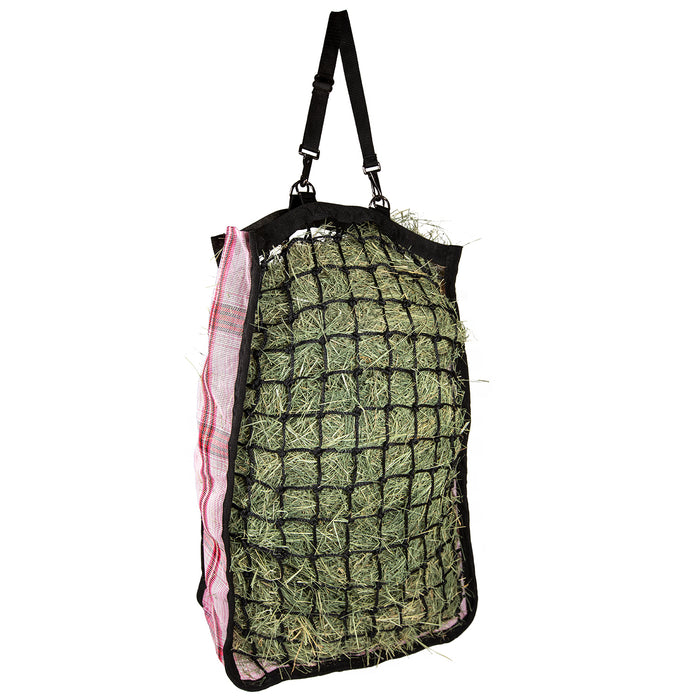 Slow Feed Hay Bag - 2 Flake
by Kensington Protective Products
Is your horse a Hungry Hungry Hippo, and are you looking to slow their consumption down? 
Perfect for a Myriad of Situations: Trailering, camping, staying home? This bag can be useful in all these scenarios. 
Slower Consumption: The 1 1/2" x 1 1/2" poly mesh netting slows their eating, which aids digestion and contributes to overall health. 
Easy Hanging: the 1" adjustable nylon strap has a swivel snap that allows the bag to be hung in a variety of ways. 
Crafty Horse-Proof: The hanging strap also closes the top so Smarty Pants can't foil your slow feed dreams.
Perfect Size: This bag will hold 2 large flakes, which will last longer than a hot minute when combined with the slow feed mesh.
Durable Textilene® Construction: USA-made, 1000 x 2000 denier fabric hails from Alabama and is specially formulated to withstand fading, fire, mildew, soiling, and wear and tear, even in the most extreme weather conditions. 
Does your horse have excellent table manners? If you don't need a slow feed solution, check out our easy-to-load 2 Flake Hay Bag with Rim.