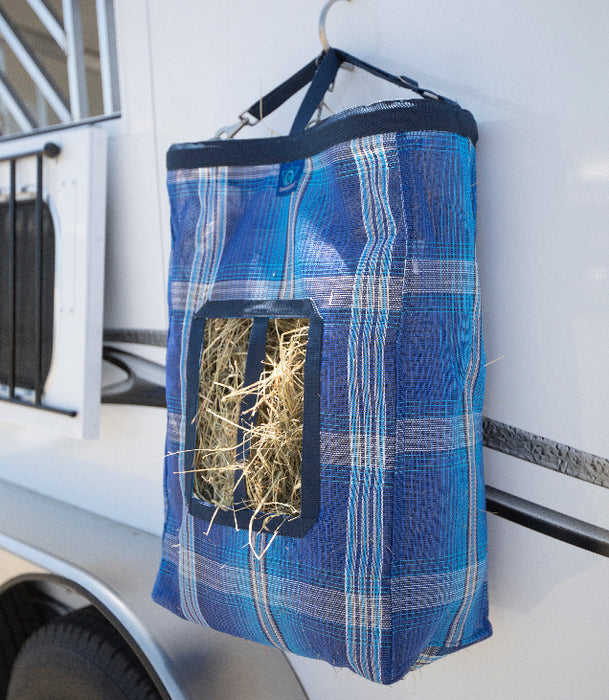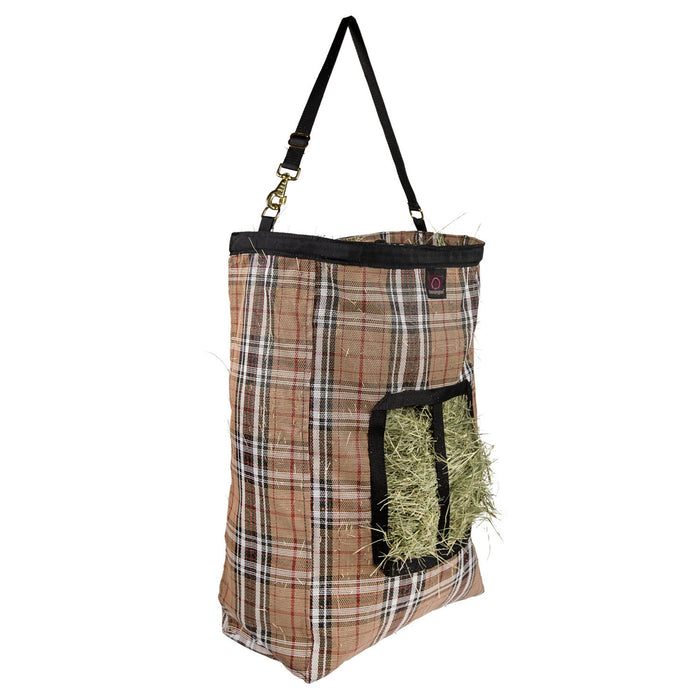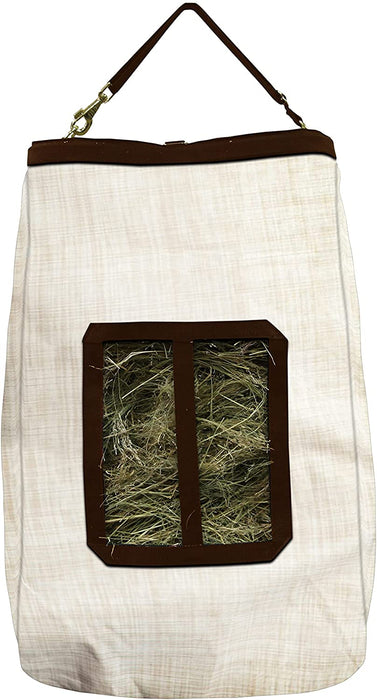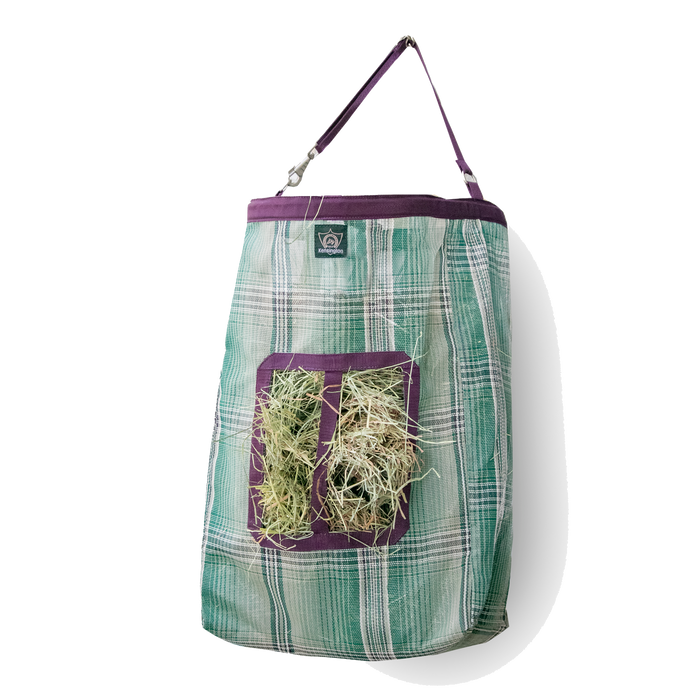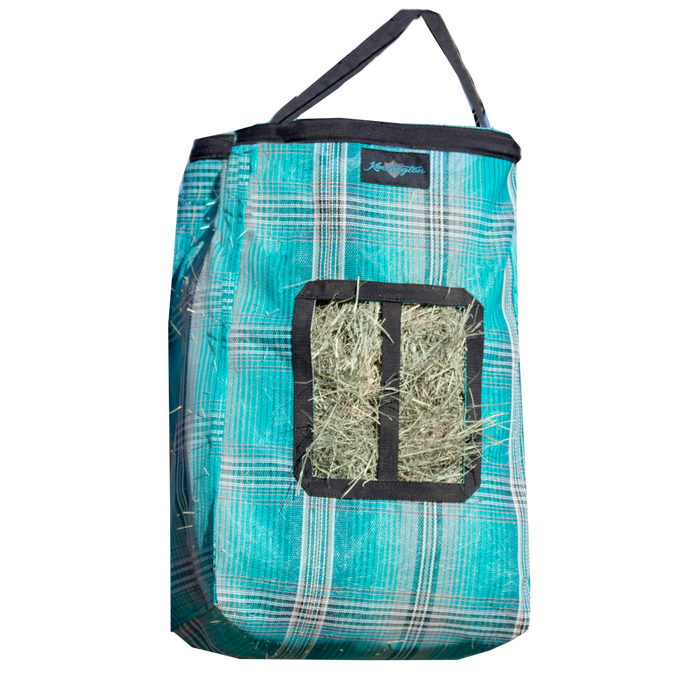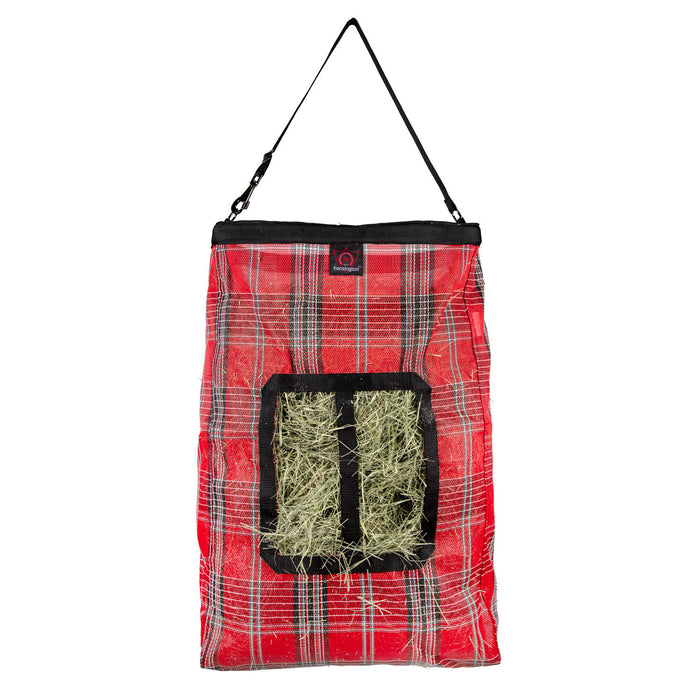 2 Flake Hay Bag with Rim
by Kensington Protective Products
Looking for an easy to use hay feeding solution? Here it is!
Perfect for a Myriad of Situations: Trailering, camping, staying home? This bag can be useful in all these scenarios. 
Easy Loading: A sturdy plastic stay is encased in heavy duty nylon webbing around the top of the bag, which keeps it open and steady for swift stuffing. 
Easy Hanging: the 1" adjustable nylon strap has a swivel snap that allows the bag to be hung in a variety of ways. 
Crafty Horse-Proof: A front to back strap prevents your horse from pulling the hay out of the top of the bag. 
Perfect Size: This bag will hold 2 large flakes - and since it's easy to load, you won't dread when it's empty!
Durable Textilene® Construction: USA-made, 1000 x 2000 denier fabric hails from Alabama and is specially formulated to withstand fading, fire, mildew, soiling, and wear and tear, even in the most extreme weather conditions. 
Have a Hoover horse you need to slow down? Check out our Slow Feed 2 Flake Hay Bag.