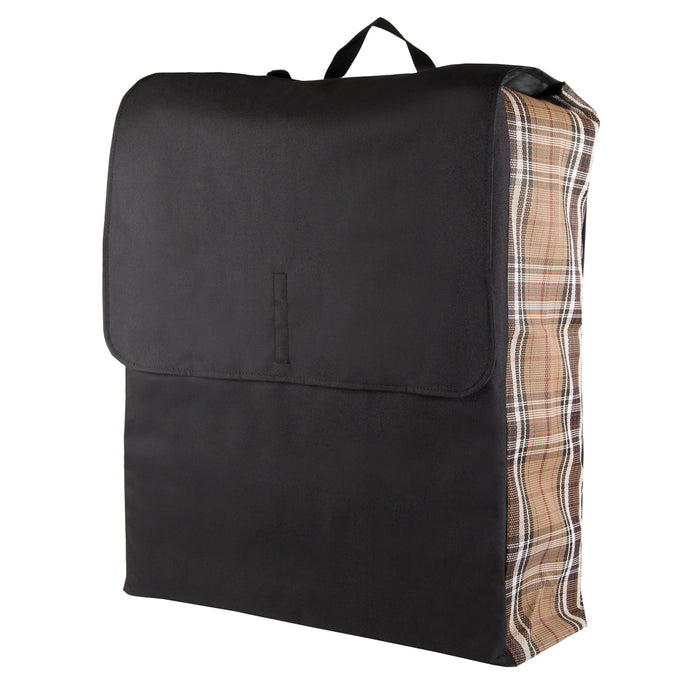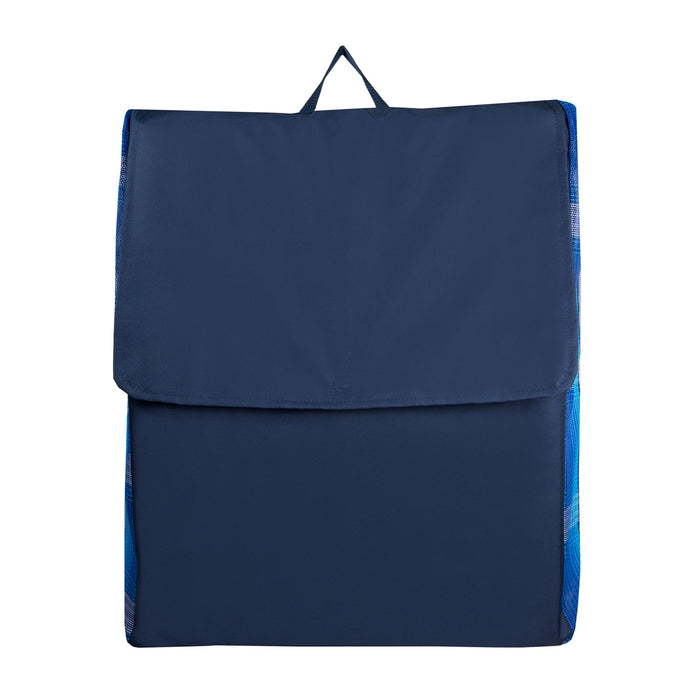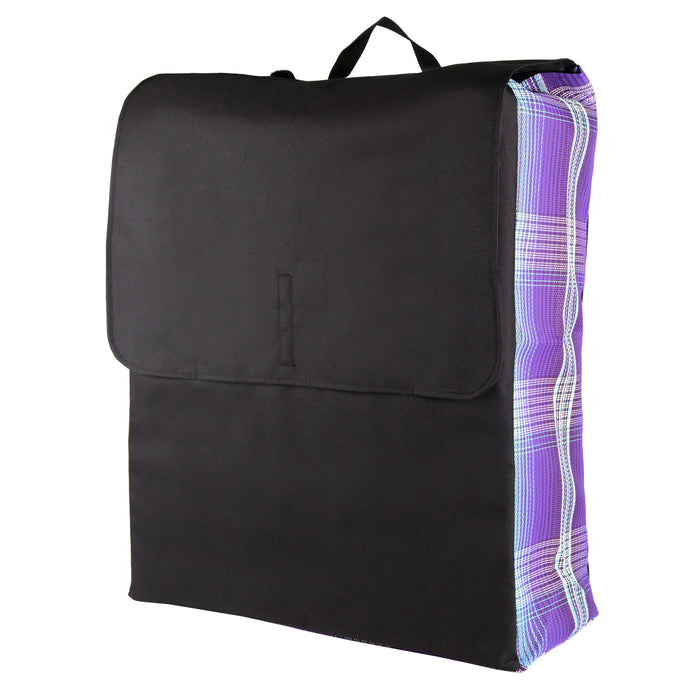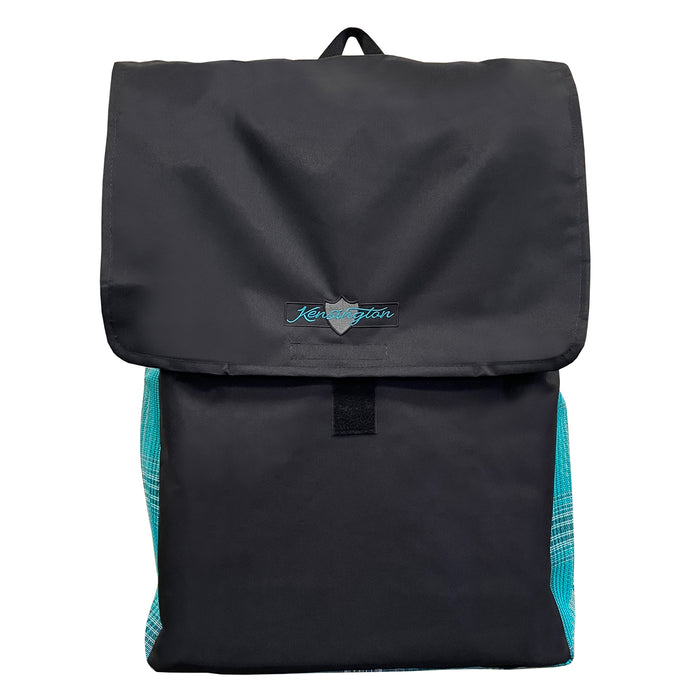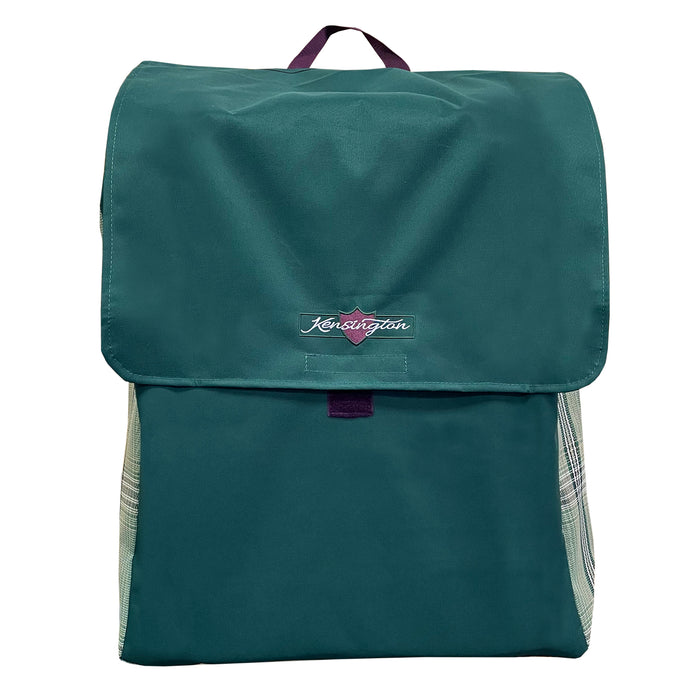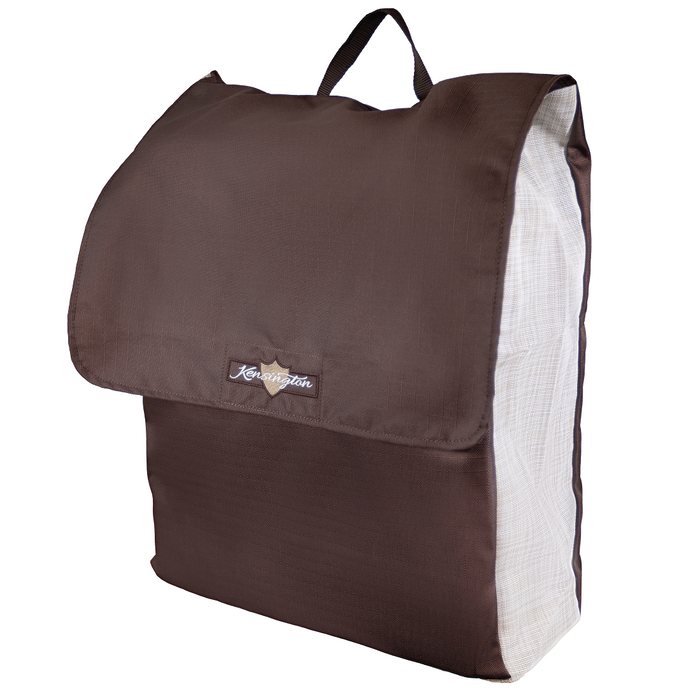 Blanket Storage Bag
by Kensington Protective Products
Keeping blankets handy AND organized is a tall order. Or is it?
Neat, Clean and Convenient: Barn staff loves blankets easily accessible, but nobody likes when they're falling off the blanket bars. This is the solution.
Durable Construction: 600D ripstop nylon is paired with Textilene® for the ultimate bag that will serve you well for years.
Breathable is Better: 

Textilene

®, the 

USA-made, 1000 x 2000 denier fabric, hails from Alabama and is specially formulated to withstand fading, fire, mildew, soiling, and wear and tear, even in the most extreme weather conditions - and it's 78% breathable, so your blankets won't get stale in storage.

Easy Hanging & Closing: Two hook and loop straps on the back allow for easy hanging from a door or a bar, while the snaps and dees inside keep it closed.
Perfectly Personalized: The generous front flap is prime for embroidery - a great barn gift or show prize!
The Size is Right: Measuring 21" x 28" x 8", you can fit a few blankets inside, depending on the size and the weight.