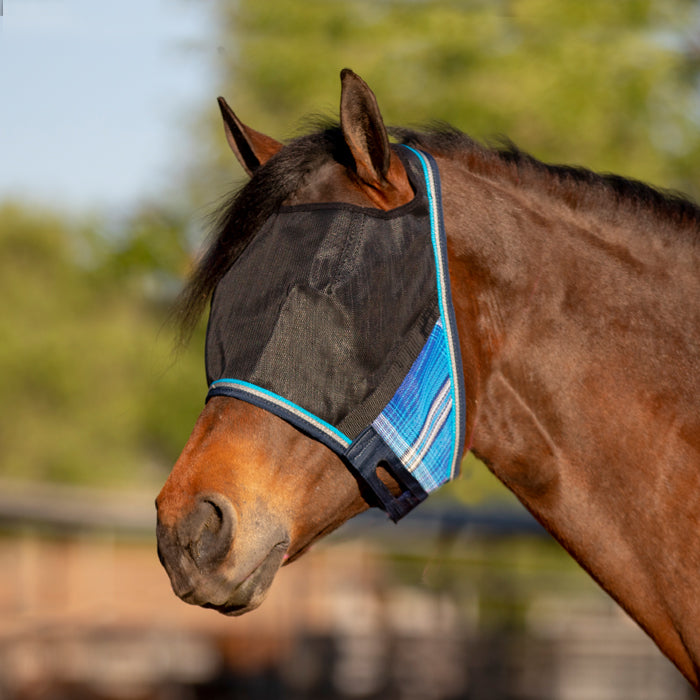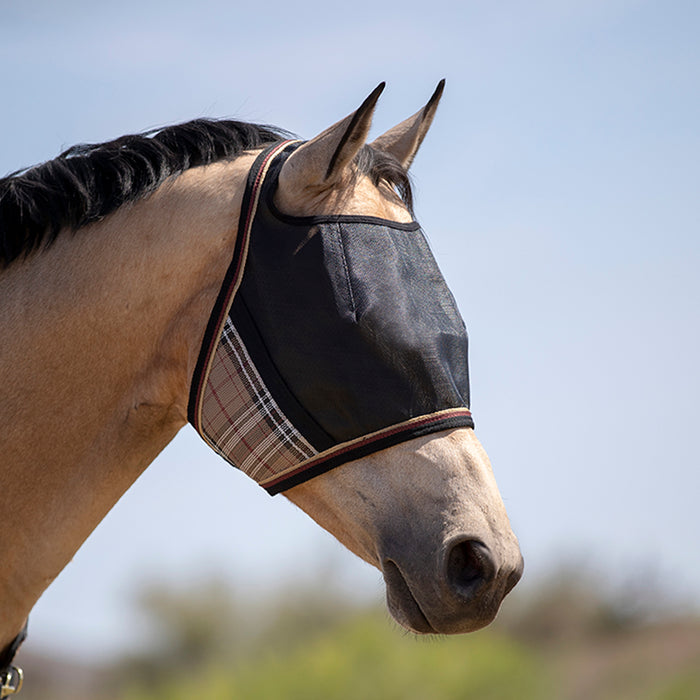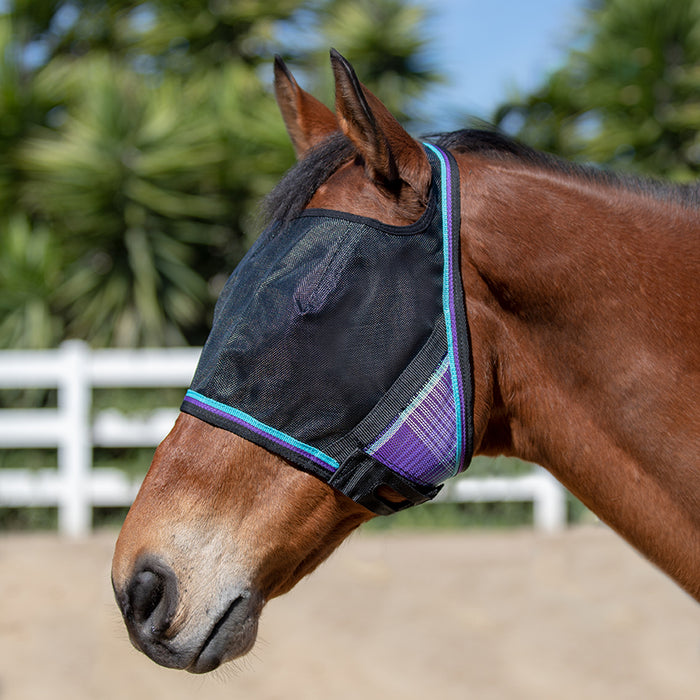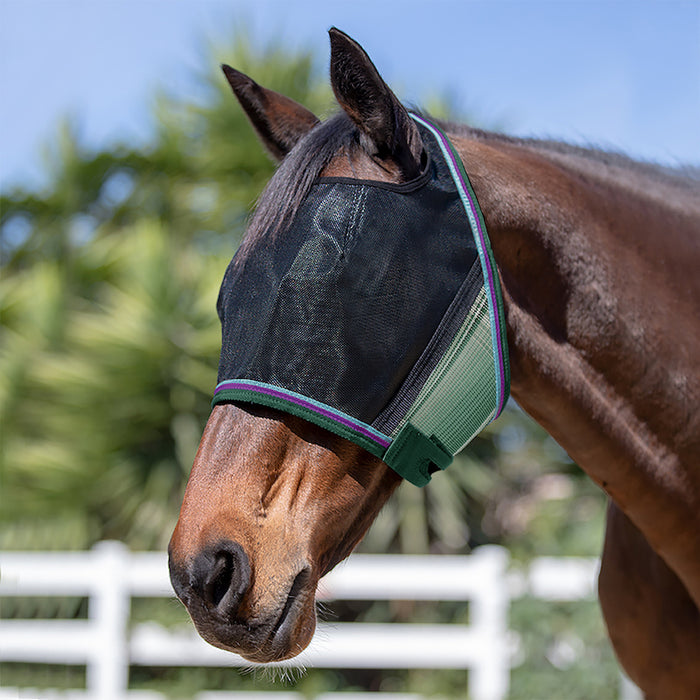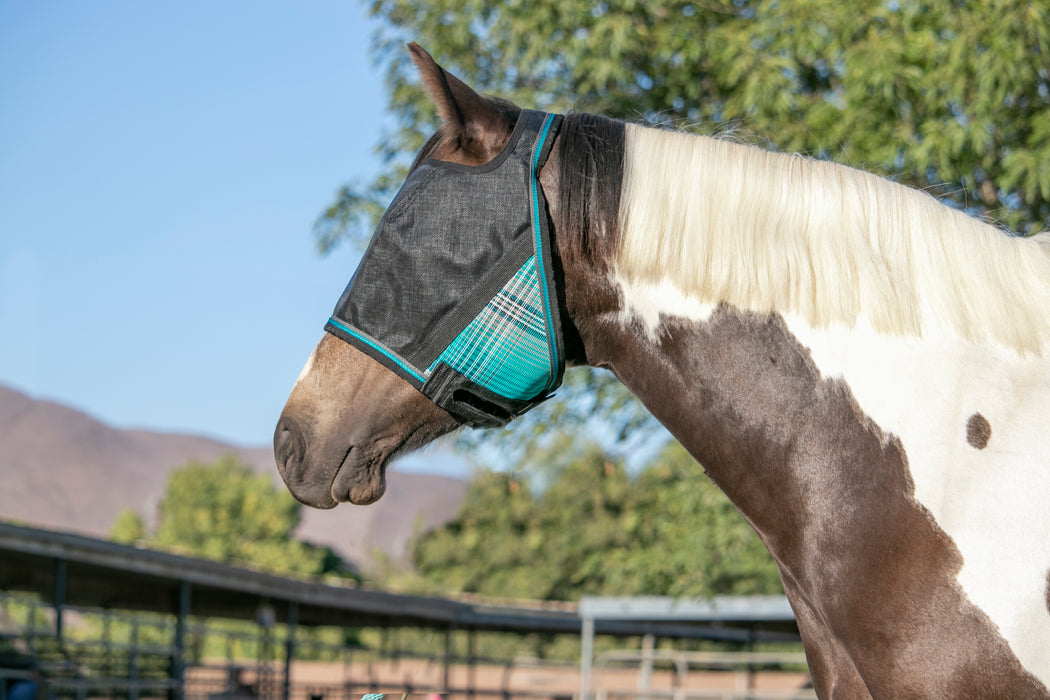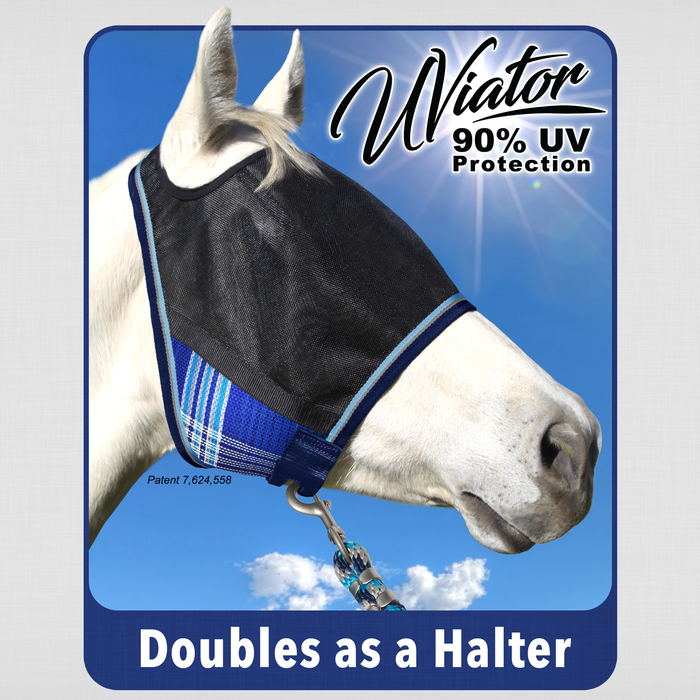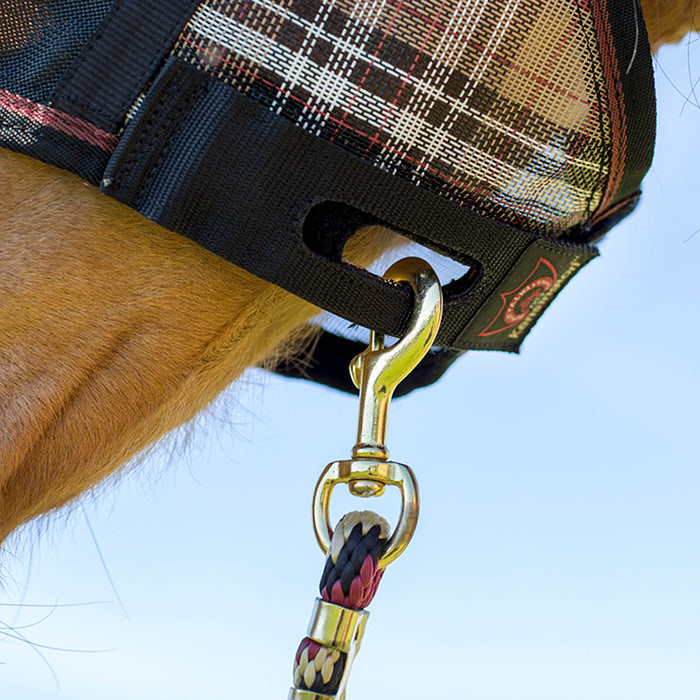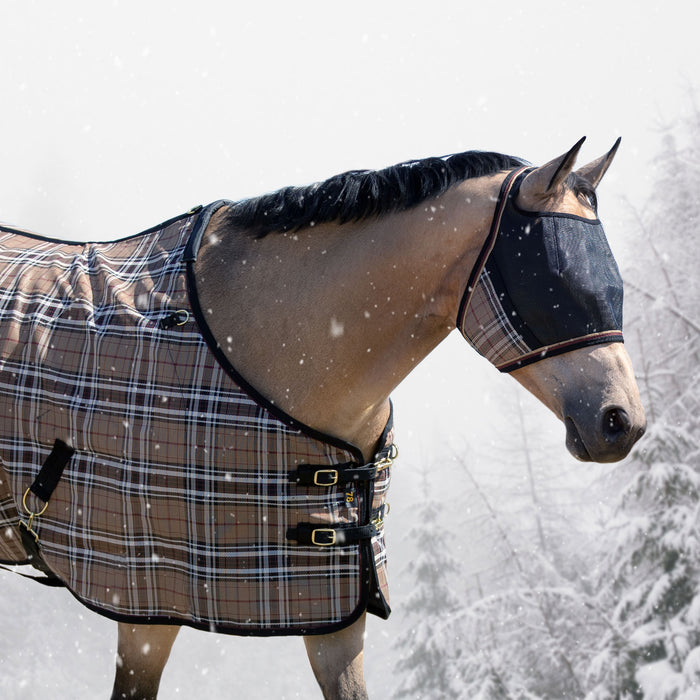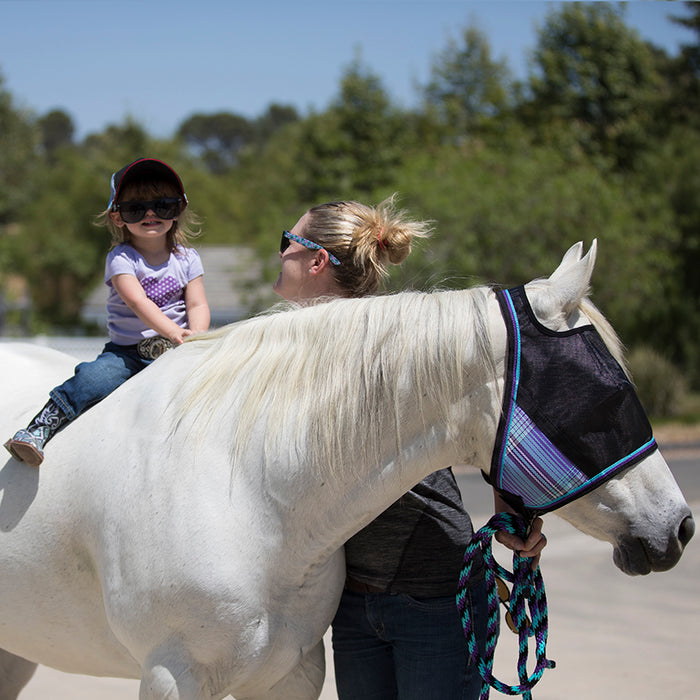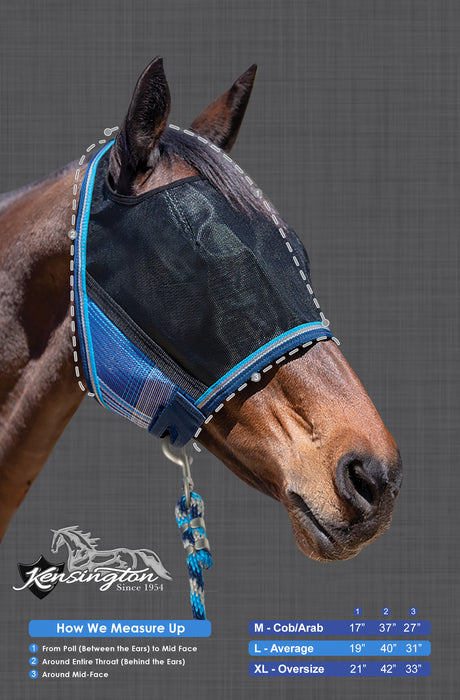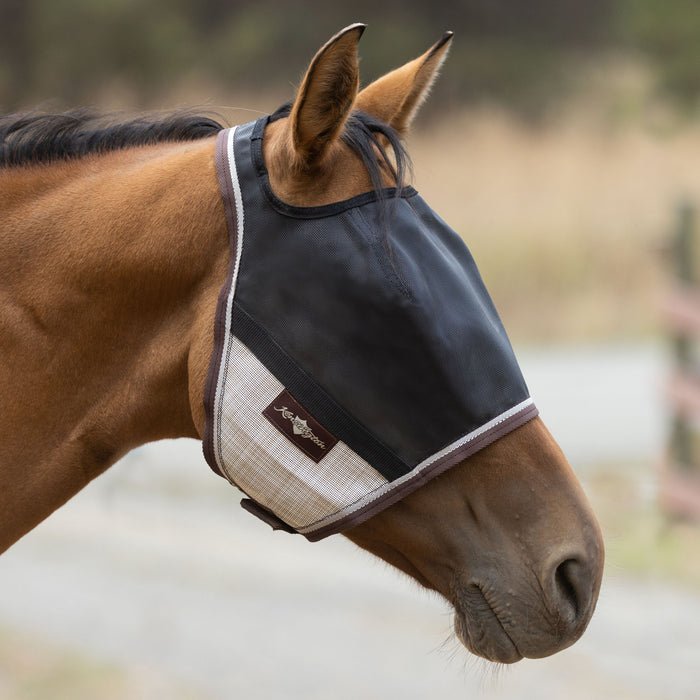 90% UV Fly Mask CatchMask UViator - Open Ear Design with Forelock Freedom
by Kensington Protective Products
Have a horse suffering with uveitis, with pink skin, or pale eyes, or just looking to provide the most comprehensive protection available, the UViator is the mask for you!
Developed under the premise that "if you need sunglasses, your horse needs them too," the UViator is constructed with Kensington's newest high UV blocking Textilene®, Solar Screen, that provides 90% UV blocking while maintaining a 78% air permeability and visibility rating.
Not just for summertime, these masks are perfect for use year-round to eliminate the harsh reflections that bounce off wet or snowy surfaces. Additionally, their streamlined fit allows them to easily be used with the bridle for horses that truly require 24/7 protection.
The CatchMask® style offers both a fly mask and halter in one – simply snap a lead rope through the double locking throat closure and this mask can be used as a halter, providing all the strength needed to control your horse. This streamlines turn in and turn out routines for handlers, while the soft fleece lined inside ensures all-day horse comfort.
Manufactured of US, Alabama made 1000 x 2000 Denier Textilene® fabric, which is specially formulated to withstand fading, fire, mildew, soiling and wear and tear, even in the most extreme weather conditions.
Note: UViators may need to be sized up when compared to our regular masks, as their design is slightly different. Please be sure to consult the size chart in the image gallery.

Features: 
90% UV blocking ability

78% air permeability and visibility

CatchMask® allows for ease of horse handling

Fleece lined interior for horse comfort

Forelock opening
Sizes: 
Medium - Cob/Arab

Large - Average Horse

XLarge - Oversize



Care Instructions: 

Hand wash with gentle detergent, hang to dry