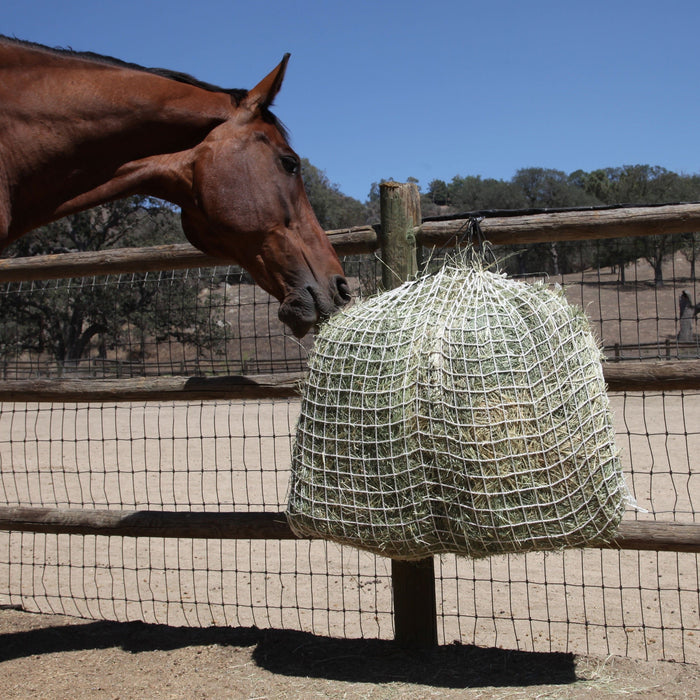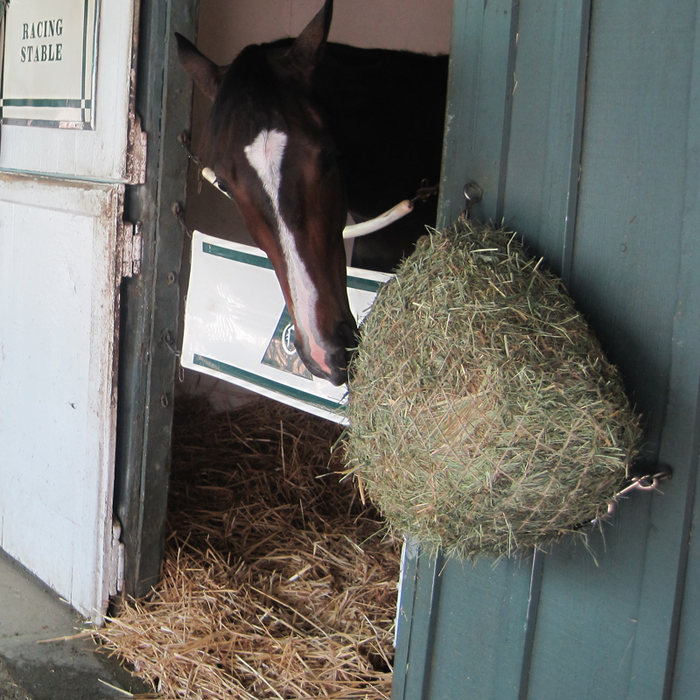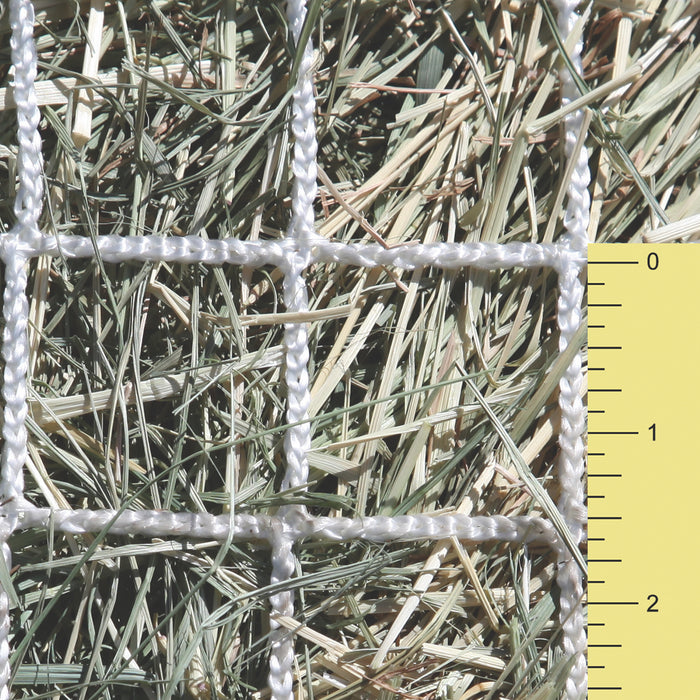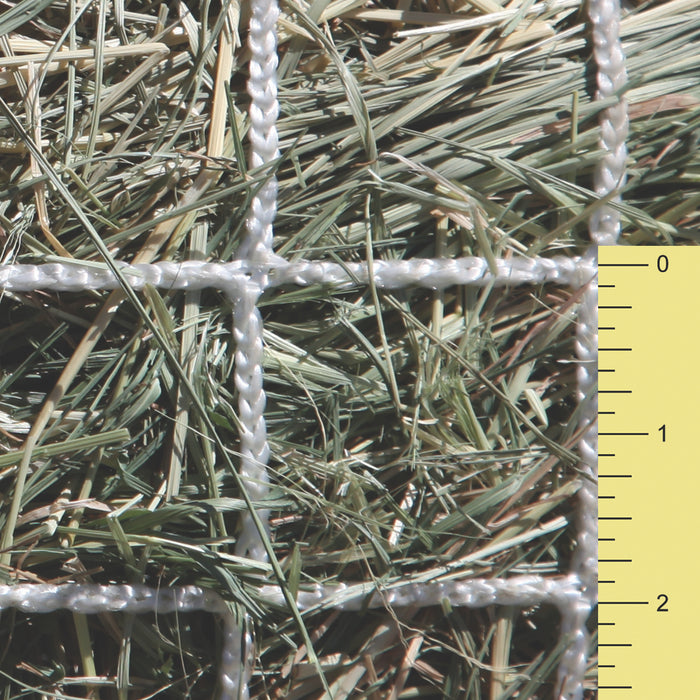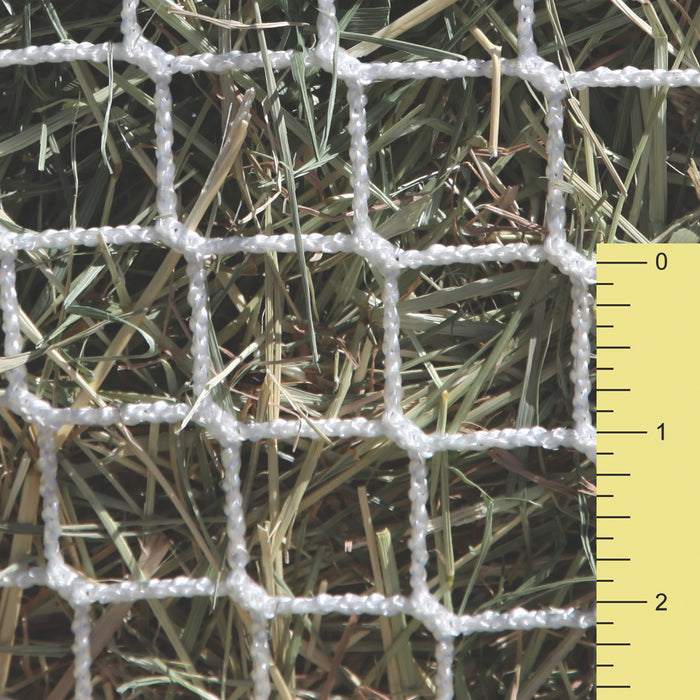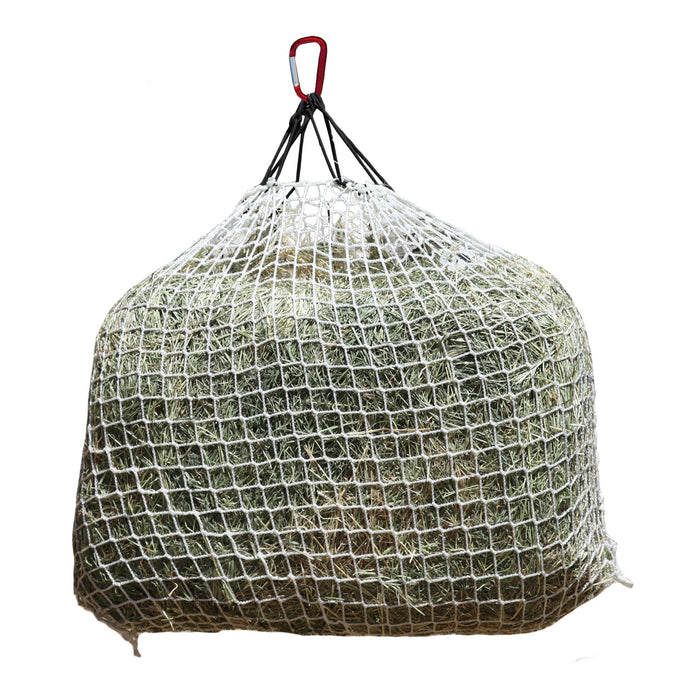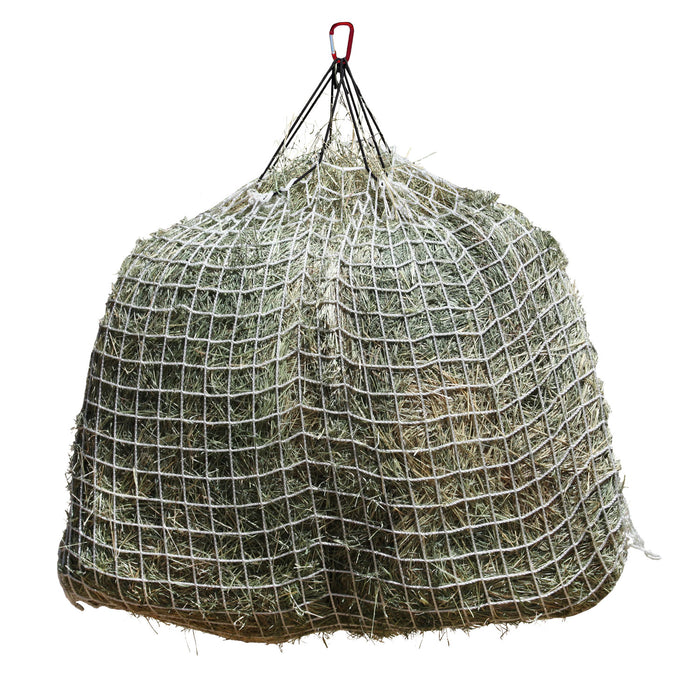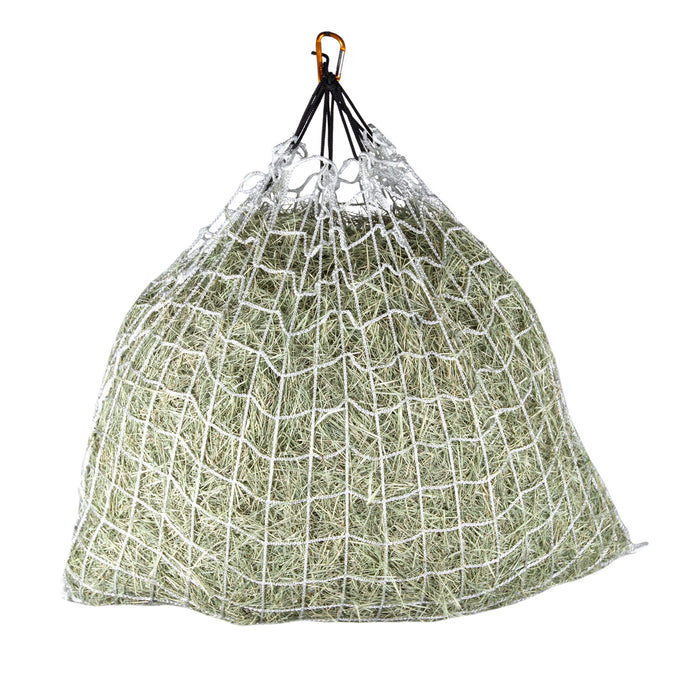 Slow Feed - Freedom Feeder Day Net - Capacity: 4 Flake
by Freedom Feeder
Provide "Pastures in a Net" and help your horse live a happier, healthier, and more natural life!
Great for Horses & Humans: High fiber forage available 24/7 makes the horse happy, and a streamlined feeding process with fewer chores makes humans happy!
Mitigate Behavioral & Physical Issues: Feeding more hay may eliminate anxiety around meal time, reduce the likelihood of colic, and vices such as weaving or pacing. 
Best Selling Size: Our Day Net is our most popular, holding about 4 flakes or up to 30 pounds of hay.
Easy to Use: Roomy opening makes loading a breeze, while the large carabiner allows it to be hung effortlessly and in a multitude of situations.
Available in three mesh sizes: 
FF-D1: 1″ mesh openings for SMALLER grazing animals. We recommend that you start transition with 1.5″ mesh then slow them down further using 1″ mesh only if necessary.
FF-D1.5: 1.5″ mesh openings, the optimal size to mimic grazing and slow consumption in most animals.
FF-D2: 2″ mesh openings, perfect for aggressive eaters and larger horses. You may need to go down to a smaller mesh size once horse is transitioned.
Looking for a larger capacity net? Check out our Extended Day Net or Full Bale Net. 
Looking for a smaller or travel net? Check out our Trailer-Mini Net. 
Pairs effortlessly with our Freedom Feeder Frame.

Please note:
When introducing a horse to free feeding with a net, the horse may eat their ration quickly until they realize that they will have continual access to forage. Once acclimated, and they trust that they will not be without hay, this net will require daily filling and should last an average horse 24 hours between fills. 
Item codes: FF-D1, FF-D1.5, FF-D2