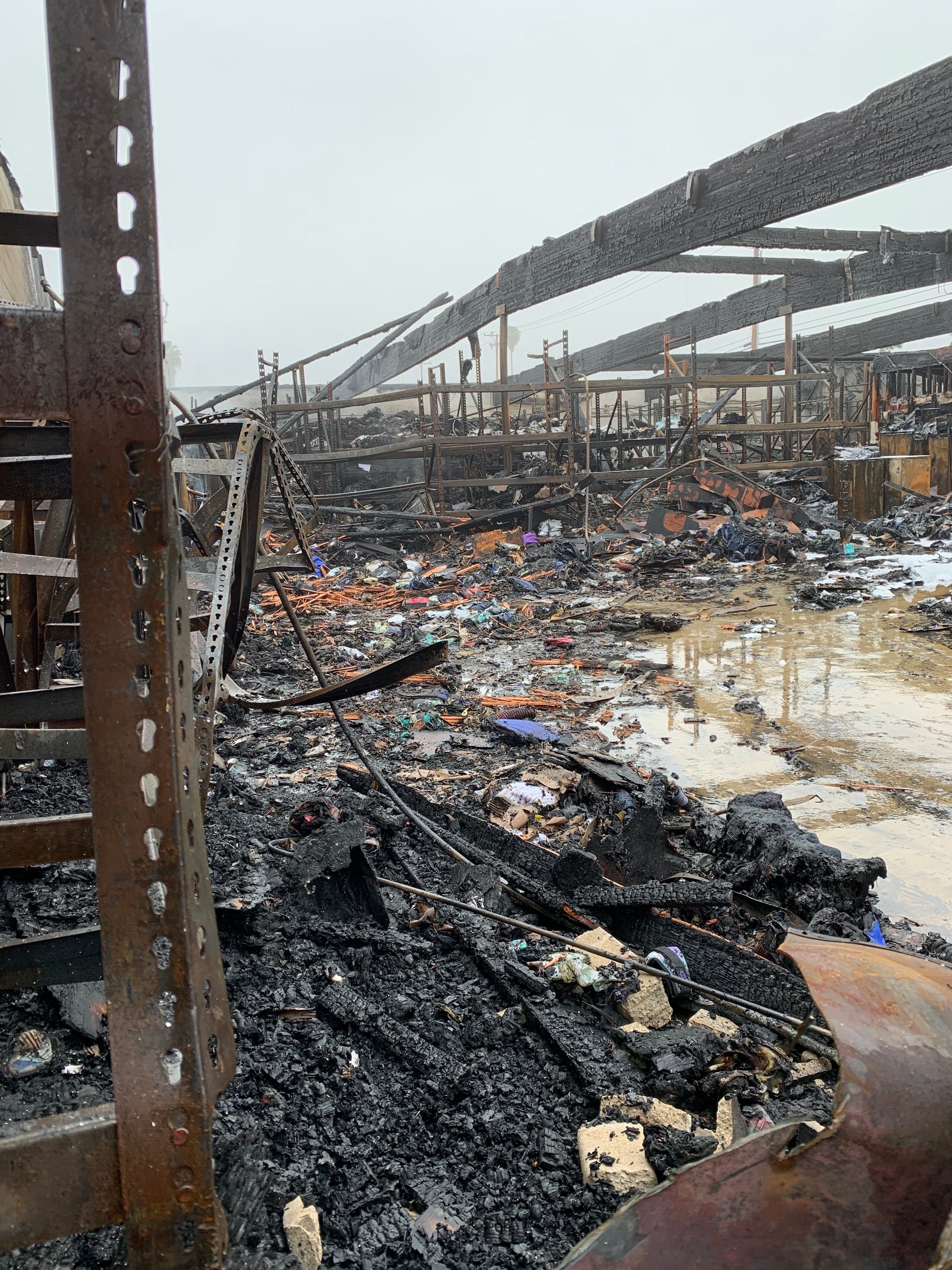 Post Rebuild Fire Released 3/15/2021
For Immediate Release: March 15, 2021
PHOTOS AVAILABLE UPON REQUEST
Press Contact: Becky Hasbach
bhasbach@kensingtonproducts.com 
Kensington Products: www.kensingtonproducts.com
Kensington Products is Back and Better than Ever
From the Ashes: Looking Forward to 2021 with a new Address, some fresh new plaids, and brand new innovations.
Pomona, CA: Tragedy struck the night of April 28th, 2020 for Kensington Protective Products and the Gatto family, when a fire ripped through their factory causing a total loss. Thankfully, the building had no overnight staff and there were no injuries to the brave firefighters that responded to the blaze. However, in a year already strained by COVID-19, the fire was an additional blow. 
But from the ashes Kensington rises again, with a new facility and innovative products that will excite any equestrian. Anthony Gatto, Owner and President, states, "When you're in the product business, you're making products, but you're also building relationships. We are beyond grateful to our devoted retailers and consumers for their patience and support of our products over the last year. It has meant more than you can know and inspired us to keep going even when things looked bleak. We are thrilled to be in our new facility and look forward to sharing our Spring 2021 collection with equestrians nationwide."
Spring 2021's items will be arriving at equestrians' favorite retailers shortly, and riders are sure to love the two fresh new color ways, as well as innovative and well-designed new items and thoughtful updates to our tried-and-true classics. 
Stay tuned to www.KensingtonProducts.com for the spring launch, like us on Facebook at  https://www.facebook.com/KensingtonProducts, and follow us on Instagram at https://www.instagram.com/kensington_products/ for sneak peeks and the most up-to-date information on our product lines. 
About Kensington Products: Kensington Products is a family-owned and operated business known for fashion-forward, high-quality equine products designed in the USA. Started in 1954, when they introduced the first Canvas Turnout Blanket as well as the bareback pad to the industry, they strive to protect horses from the elements while saving equestrians time and money. More than just a "pretty face", their team of like-minded individuals share a passion for the equine lifestyle that enable them to design innovations such as their patented and legendary Protective Sheet.  All products undergo rigorous quality testing and inspection, resulting in products that riders can have faith in, backed by a Lifetime Guarantee.