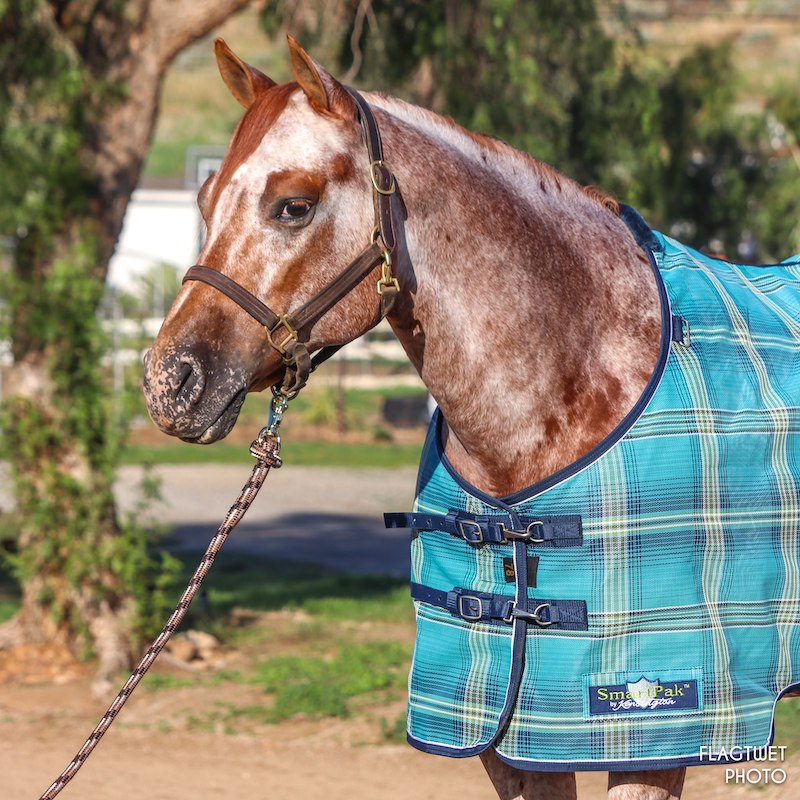 Kensington Products Partners with SmartPak Released 5/17/2021
For Immediate Release: May 17, 2021
PHOTOS AVAILABLE UPON REQUEST
Press Contact: Lisa Caldwell
lcaldwell@kensingtonproducts.com
Kensington Products: www.kensingtonproducts.com
Kensington Products Partners with SmartPak®
Exclusive Palm Spring Plaid Available at Premier Online Retailer
Pomona, CA: Kensington Products is delighted to introduce their Palm Springs Plaid colorway, exclusively developed and available at SmartPak®.
The well-known and loved Kensington Plaid has gotten a renewed look, thanks to the partnership. This year's pattern is a vision in crisp turquoise, warm hibiscus, and inviting sand, and is available in several products, enabling riders to coordinate their horse's fly protection to an unprecedented degree: 
Kensington SureFit® Protective Fly Sheet
Kensington Protective Neck Rug
Kensington Uviator CatchMask with Ears & Nose
Kensington Uviator CatchMask
Kensington Fleece Fly Mask
Kensington Fleece Fly Mask with Ears
"Fresh, fun, and reminiscent of a tropical getaway, Palm Springs is the color 2021's equestrians have been waiting for! A vacation from more conventional palettes, Palm Springs provides an escape from reality, when reality means travel is difficult. What equestrian wouldn't want to look at their cherished horse and also get a vision of beaches, oceans, and tropical flowers?" says Becky Hasbach, Manager and Product Developer at Kensington Products. 
Visit www.SmartPak.com to view the entire collection – as limited editions, they are only available while supplies last!
About Kensington Products: Kensington Products is a family-owned and operated business known for fashion-forward, high-quality equine products designed in the USA. Started in 1954, when they introduced the first Canvas Turnout Blanket as well as the bareback pad to the industry, they strive to protect horses from the elements while saving equestrians time and money. More than just a "pretty face", their team of like-minded individuals share a passion for the equine lifestyle that enable them to design innovations such as their patented and legendary Protective Sheet. All products undergo rigorous