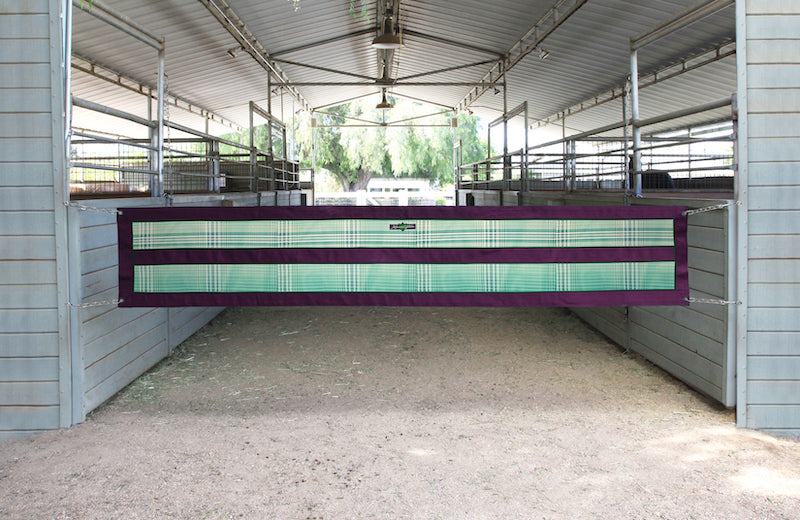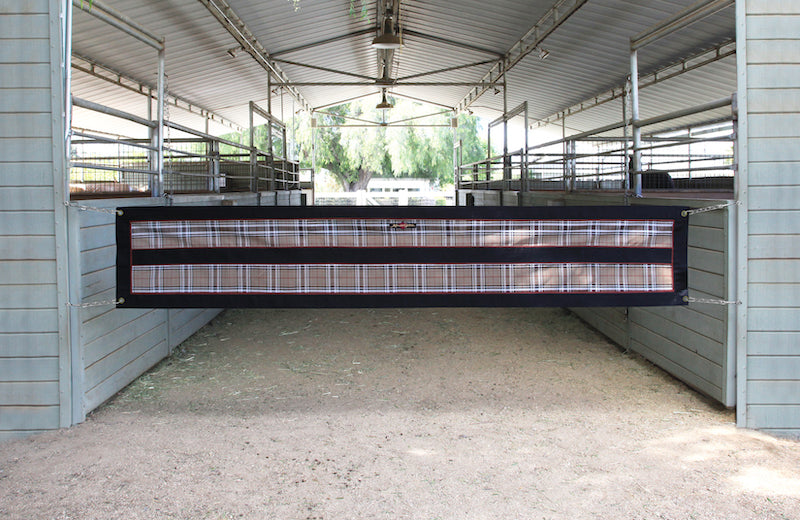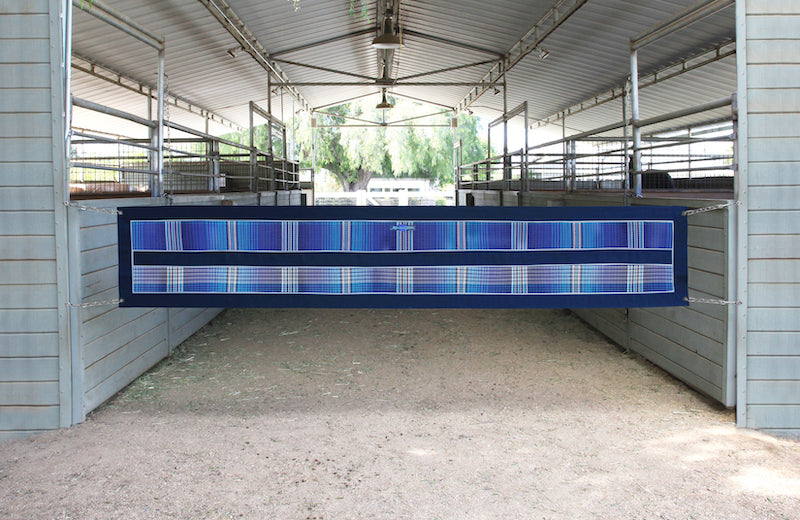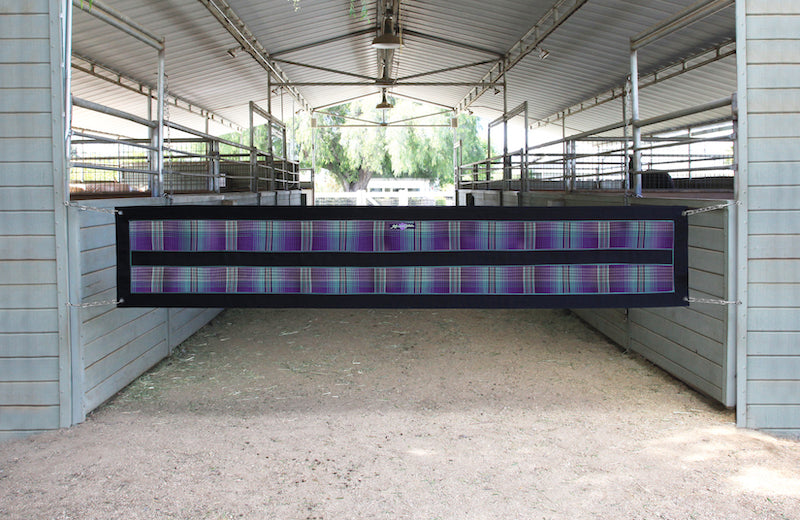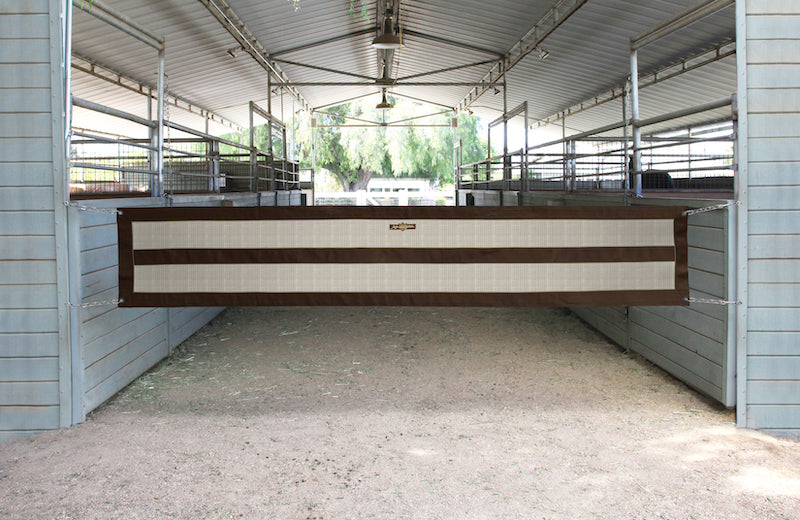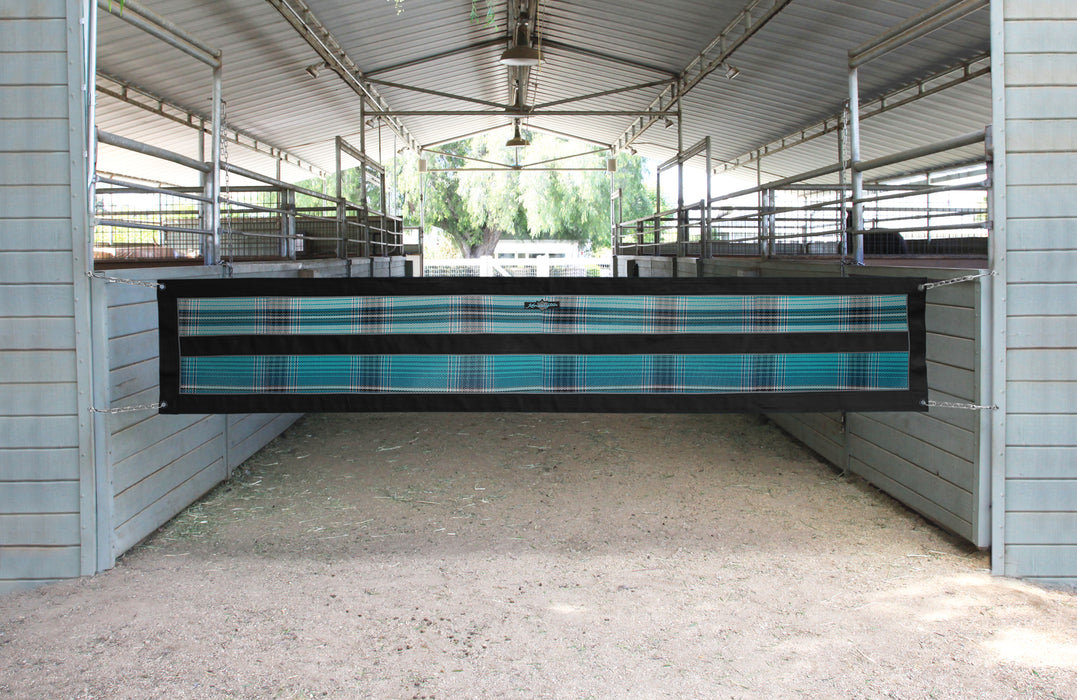 Aisle Guard with Hardware and Chain Sides
by Kensington Protective Products
If you want to secure your barn aisles, without restricting vision or airflow, this could be your solution!
Secure is Safer: Whether your looking to keep horses out or in, this guard is ideal for grooming, farrier work, or daily use. 
Durable Textilene® Construction: USA-made, 1000 x 2000 denier fabric hails from Alabama and is specially formulated to withstand fading, fire, mildew, soiling, and wear and tear, even in the most extreme weather conditions. 
Tough Web Trim: Bordered on all sides by 3" nylon webbing for sturdy security. 
Perfectly Personalized: The solid web center is ideal for embroidery - a great gift, too!
The Size is Right: 24" tall, it adjusts to fit openings from 120" wide to 144" wide (10' to 12' aisles).
Hardware Included: 4 carabiners, 4 chains, and 4 double-ended snaps mean this is ready to hang, right out of the bag.
 Looking to secure a stall? Check out our Stall Guard or Stall Door Guard.