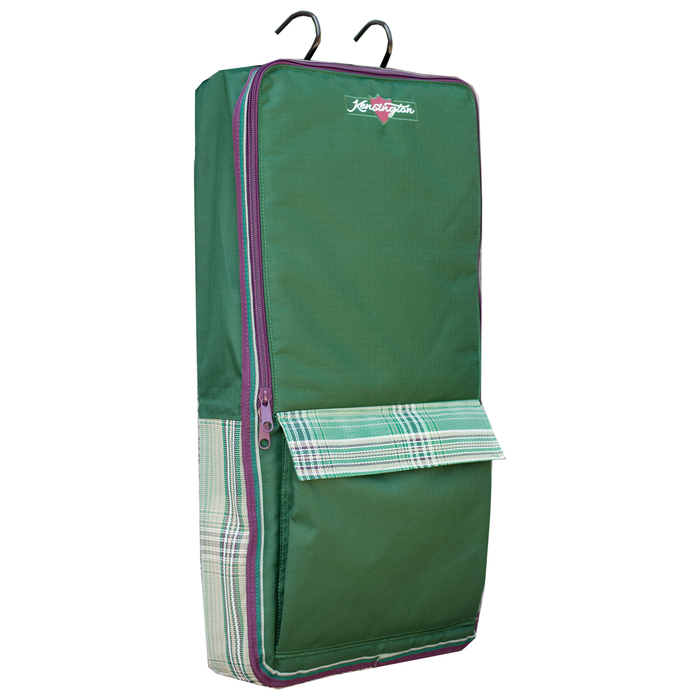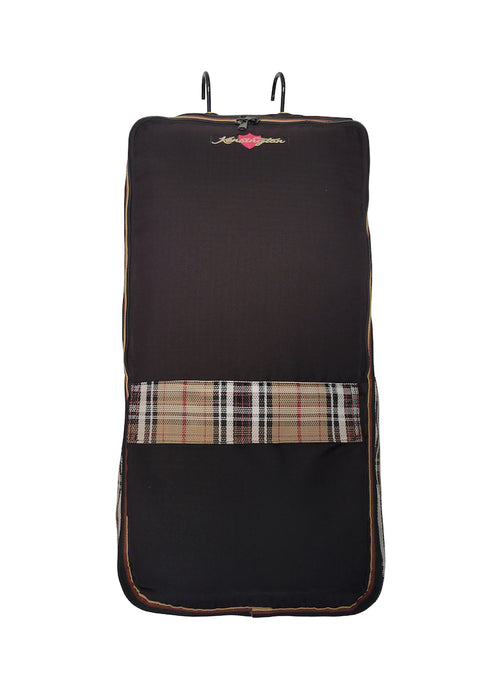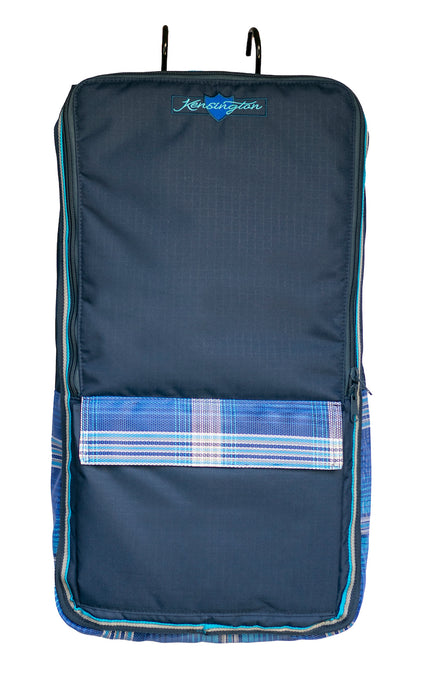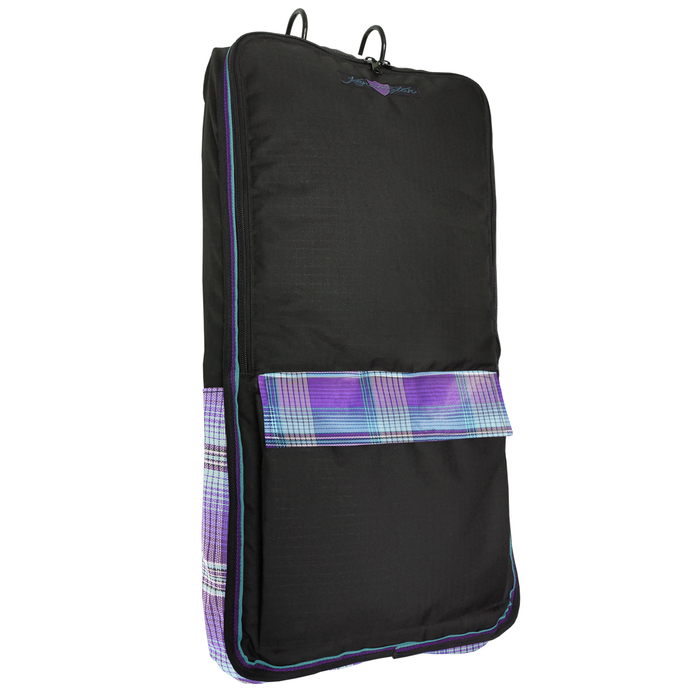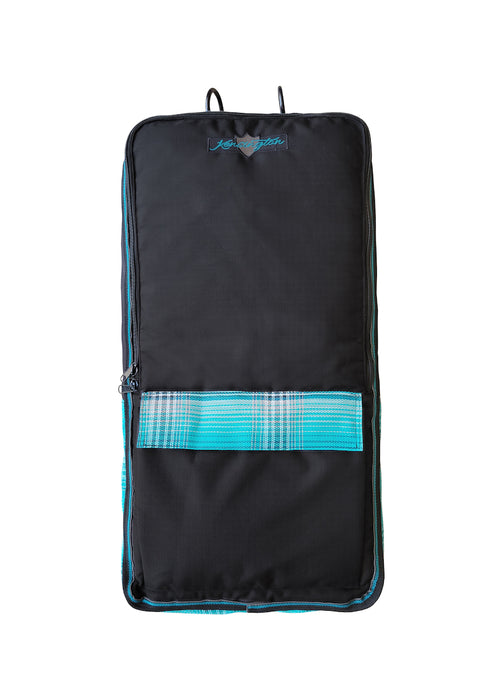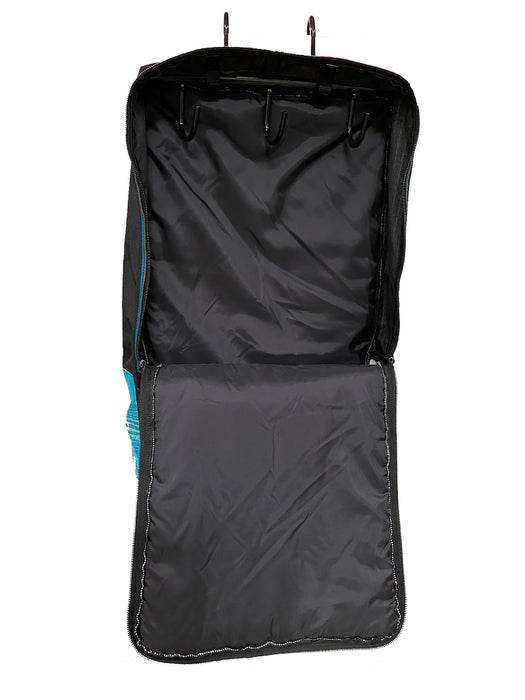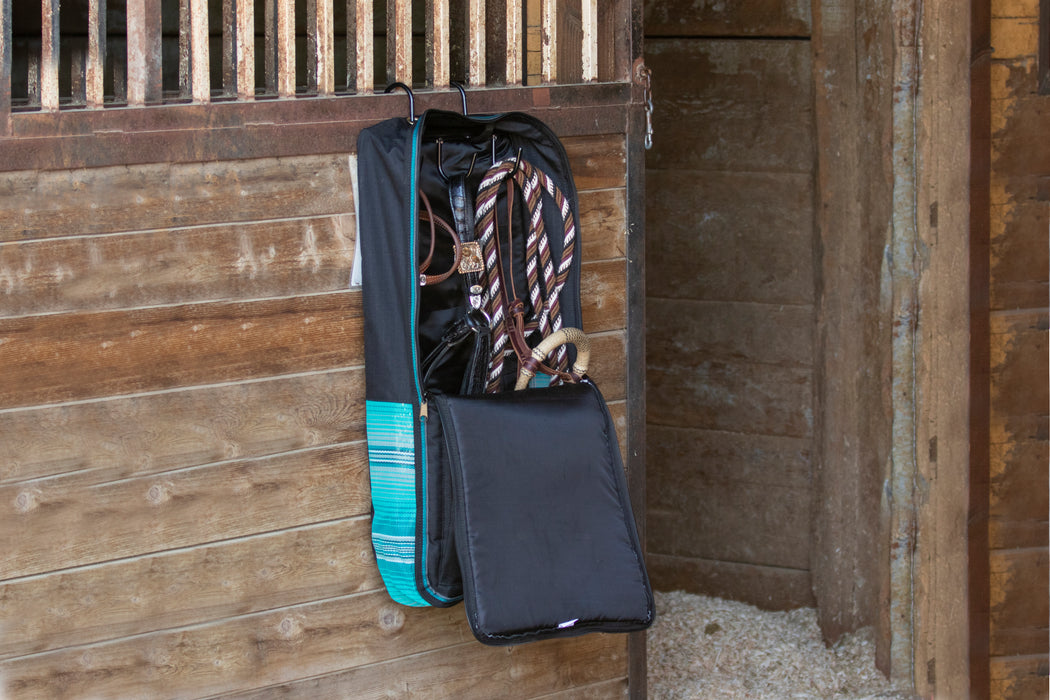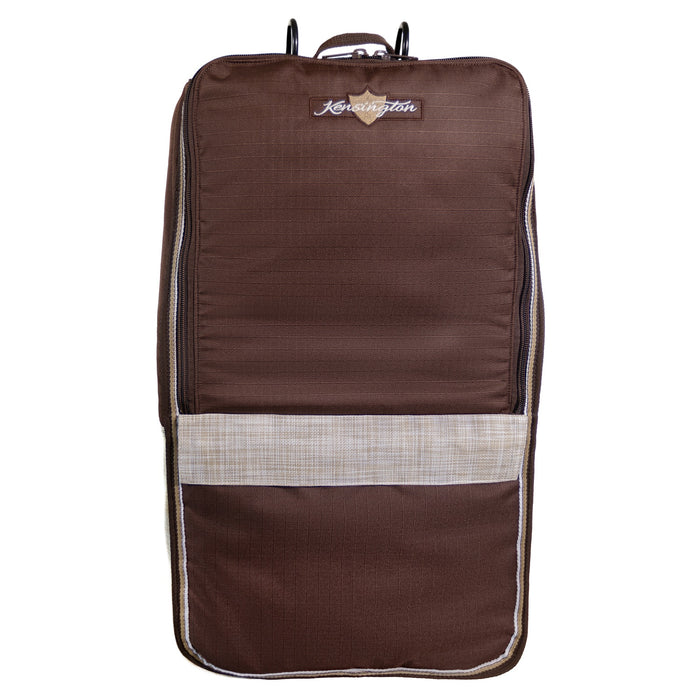 Halter & Bridle Bag with Hooks 
by Kensington Protective Products
Perfect for use at home or on the road, this bag will keep your strap goods clean and organized!
Durable & Reliable:

 

1200D waterproof nylon construction with Textilene® trim and pockets to protect in a variety of situations. 
Tough Textilene® Construction: USA-made, 1000 x 2000 denier fabric hails from Alabama and is specially formulated to withstand fading, fire, mildew, soiling, and wear and tear, even in the most extreme weather conditions. 
Padded Protection:

 

Light padding protects your expensive investment during storage or travel, and the nylon lining doesn't hold debris like shavings or hay. 
Easy In & Out: A full length, heavy-duty zipper on the outer edge allows you to slide your strap goods in and out with ease. 
Infinitely Hangable: The twin swivel hooks fit over a variety of surfaces - hangable on stall fronts, fences, gates, trailers, and more!
Quad Inside Hooks: Keep your gear separate and organized with four inside hooks for hanging. 
Large Exterior Pocket: Perfect for spare bits, bridle numbers, parts, and more. 
Complete the set with our English Saddle Carry Bag or Western Saddle Carry Bag.