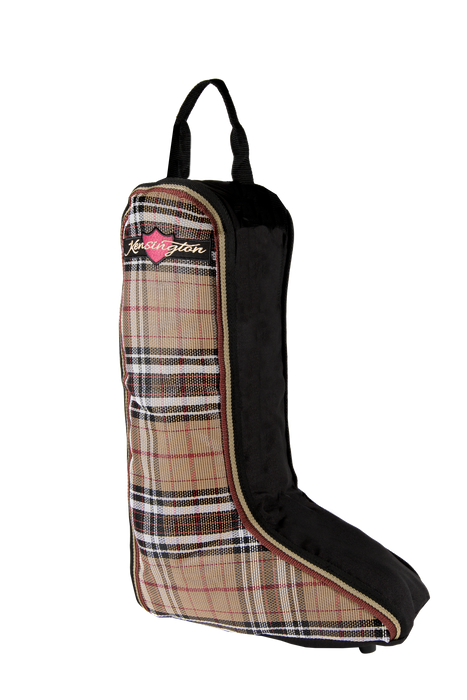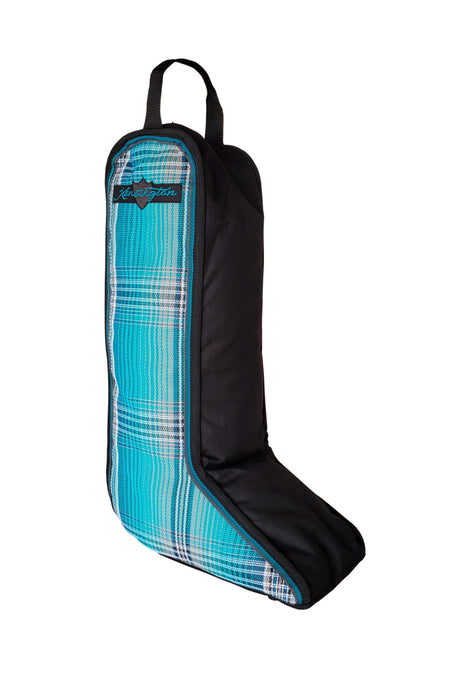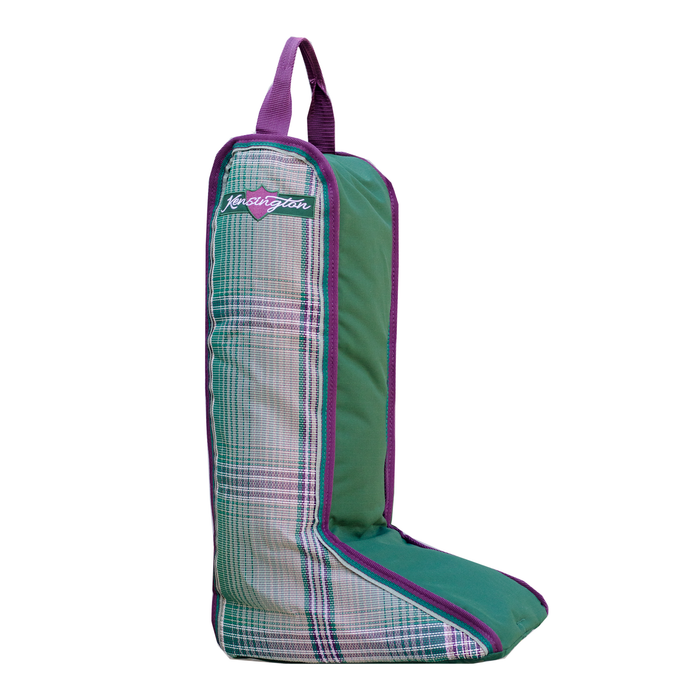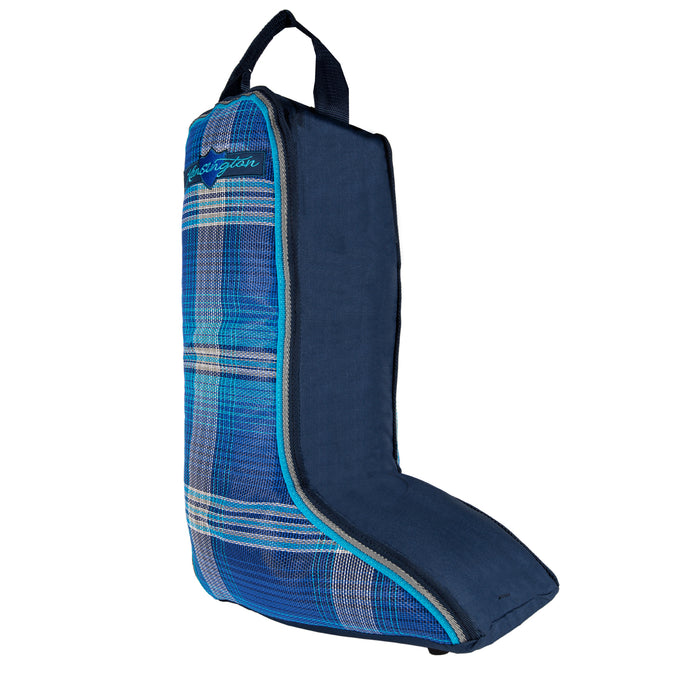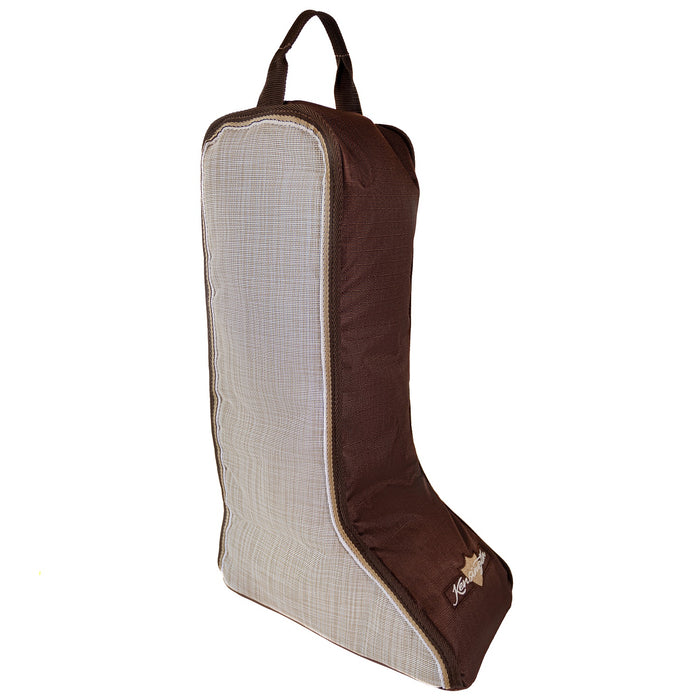 English Boot Carry Bag
by Kensington Protective Products
Protect your investment and keep your best foot forward with our boot bag.
Durable & Reliable: 600D nylon construction with Textilene® overlay are paired with a hard plastic bottom plus rubber guards for increased sturdiness.
Tough Textilene® Construction: USA-made, 1000 x 2000 denier fabric hails from Alabama and is specially formulated to withstand fading, fire, mildew, soiling, and wear and tear, even in the most extreme weather conditions. 
Padded Protection:

 

Light padding protects your expensive investments during storage or travel, and the nylon lining doesn't hold debris like shavings or hay. 
Best for Boots:

 

The 22" high boot compartment is divided to prevent your boots from scuffing together. 
Handy Handle:

A tough nylon handle is easy to snag, so you can be on the go, worry free.

Perfectly Personalized: The zipper in the back allows for embroidery on the front - makes a great gift or prize, for you or someone else!
Looking for more organization? Check out our English Boot Carry All Bag. 
Have shorter or western boots? Check out our Western Boot Bag.