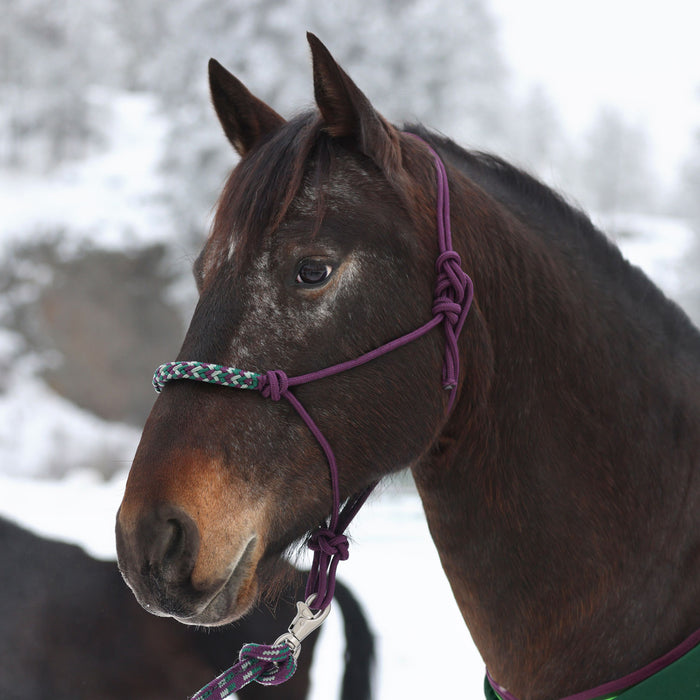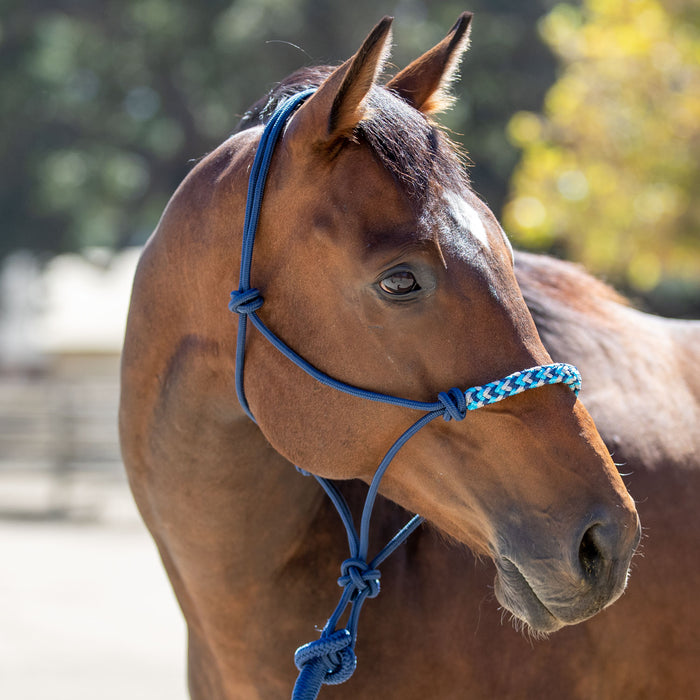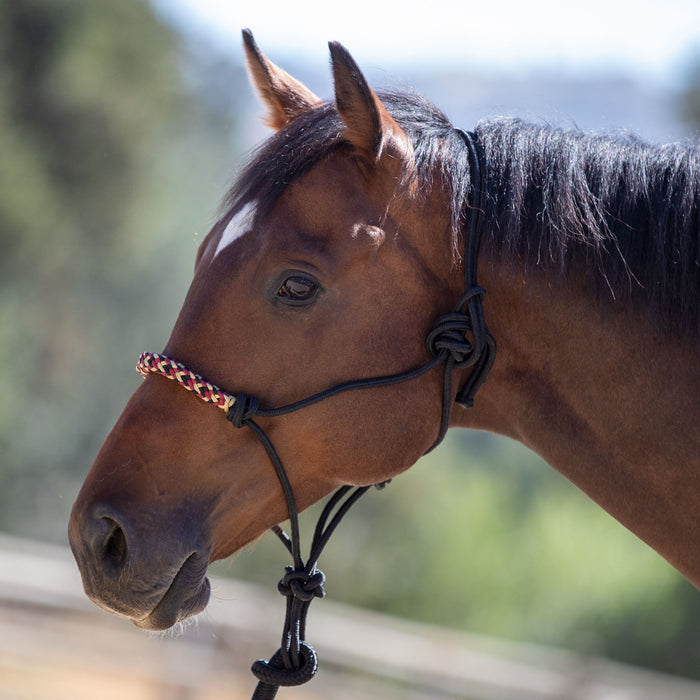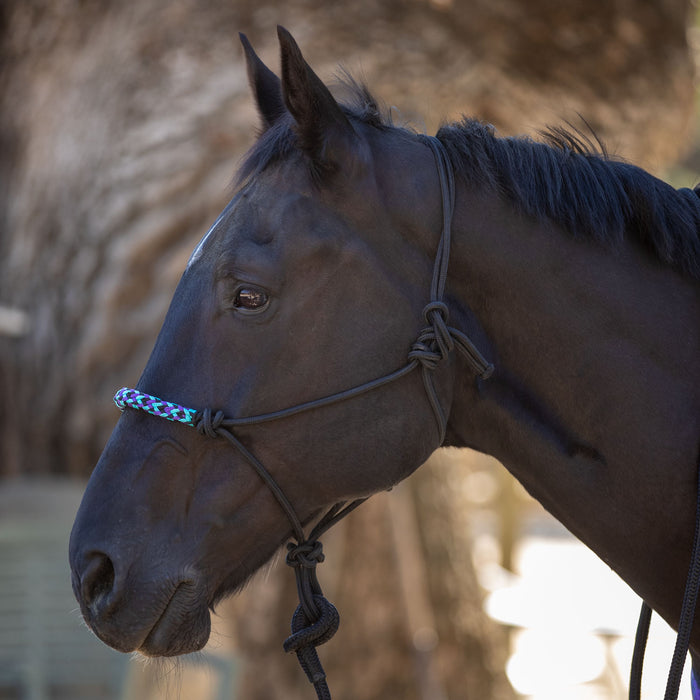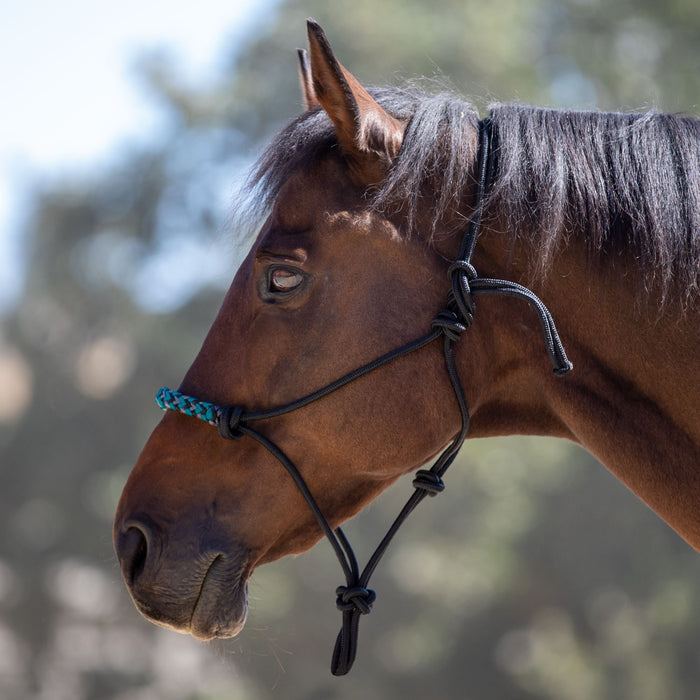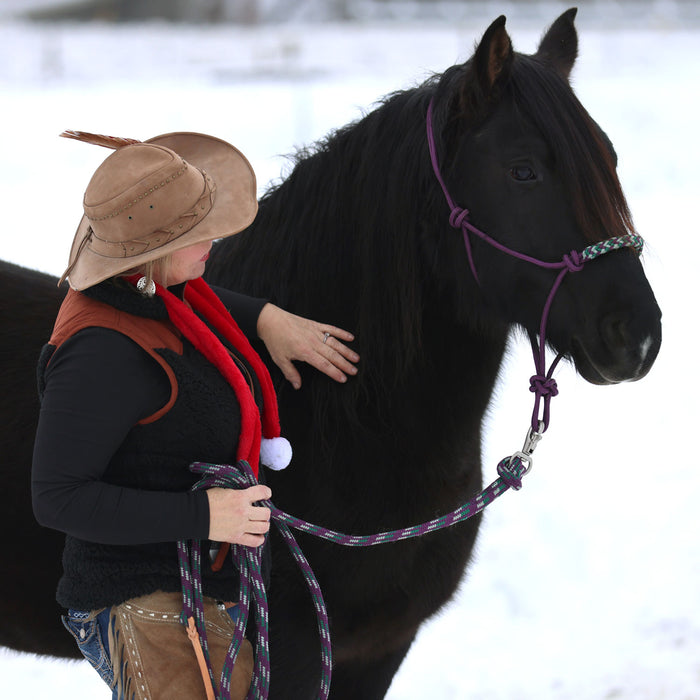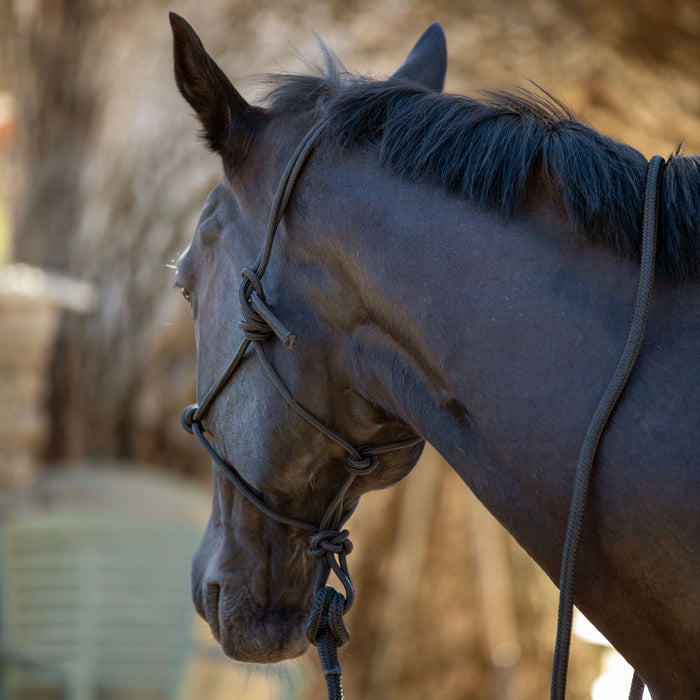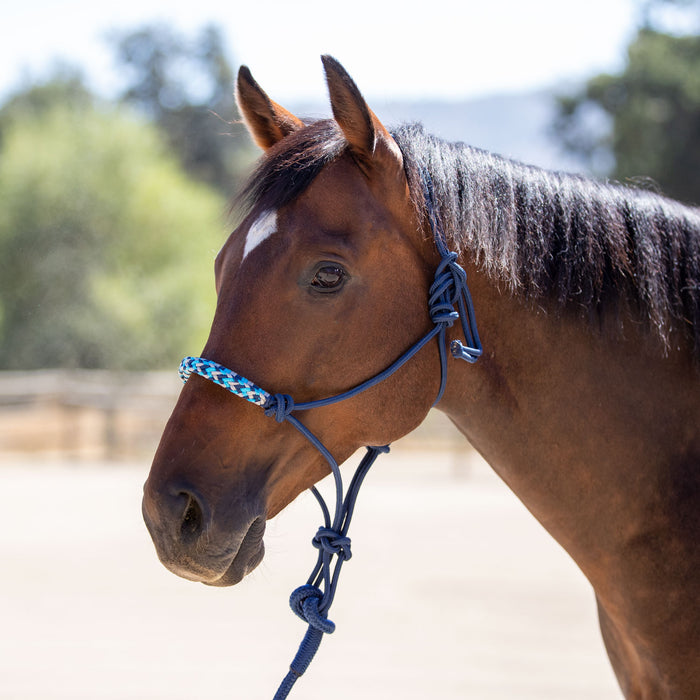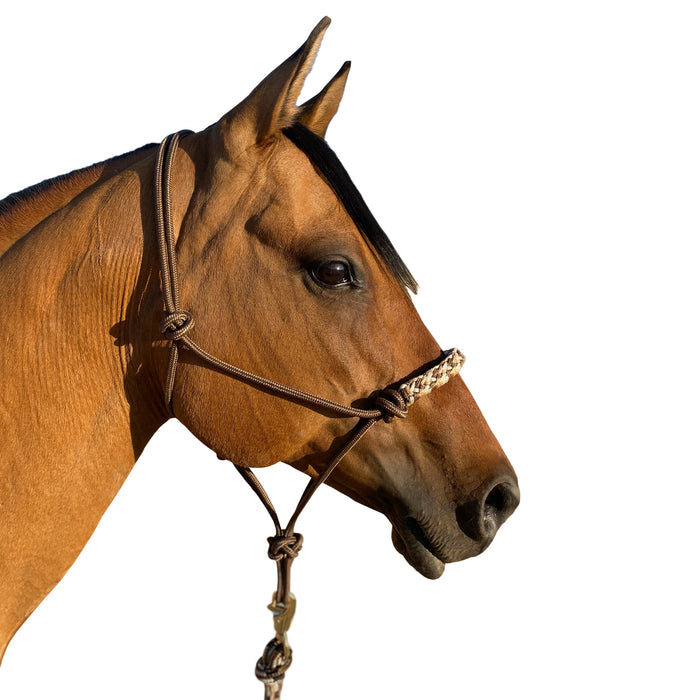 Clinician Rope Halter
by Kensington Protective Products
Your new favorite - ideal for training and daily use!
Heavy Duty Construction: Made of double filled 3/8" nylon cord
Increased Responsiveness: The 13" bosal has a braided noseband with a snug fit to enhance reactions compared to traditional soft nosebands.
Style and Function: The tri-colored braided nose is attractive while providing strength and control. 
Pairs effortlessly with our Clinician Training Lead or Tri-Colored Clinician Training Lead.