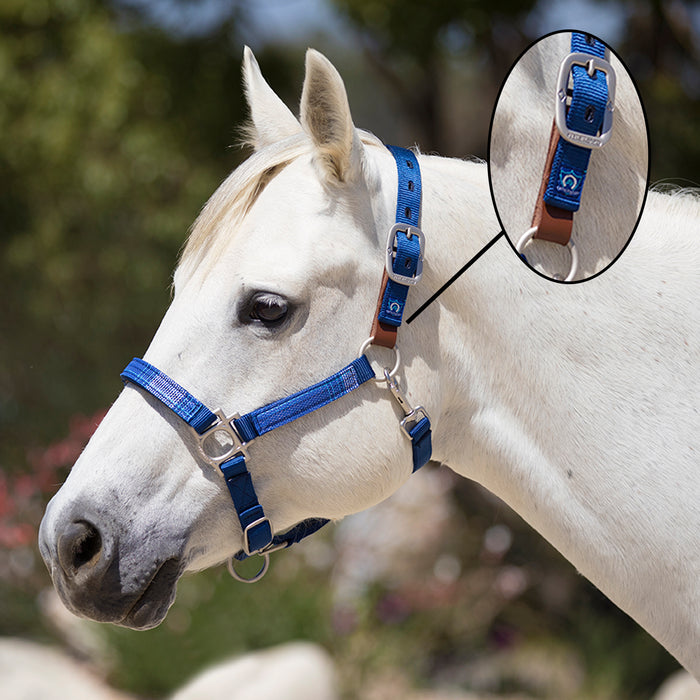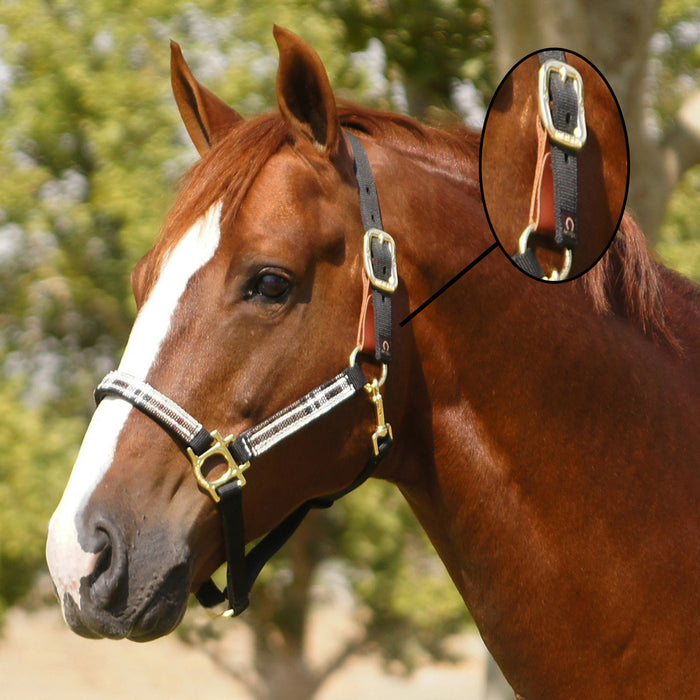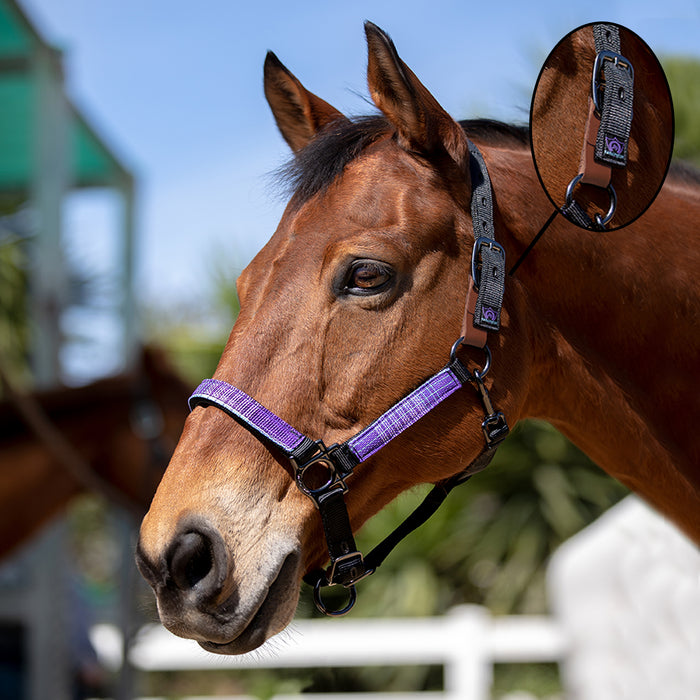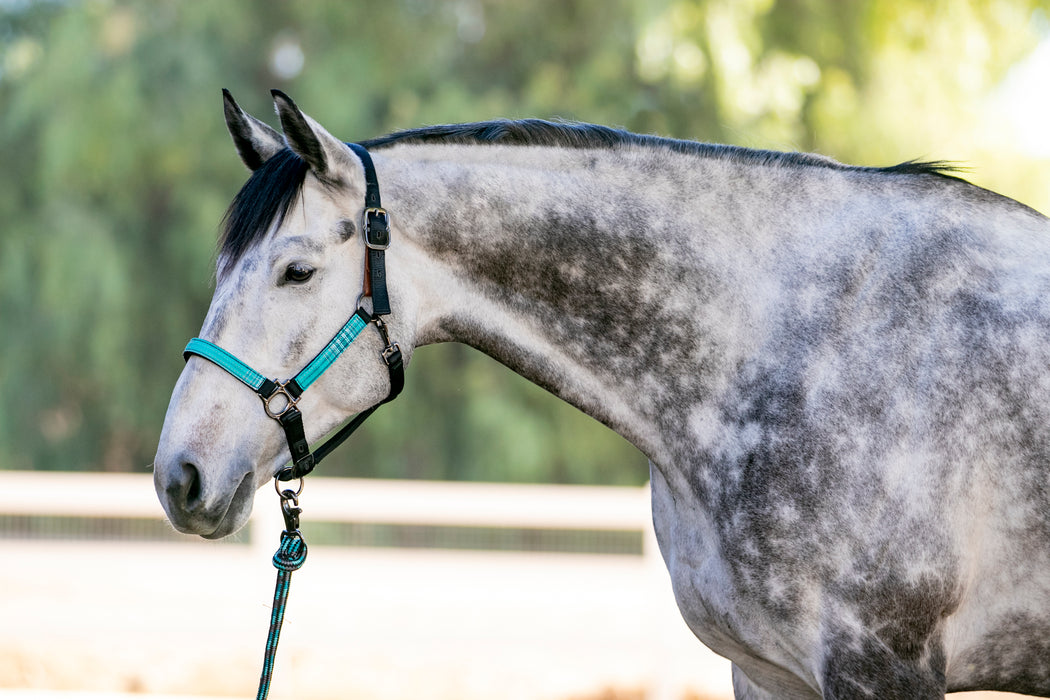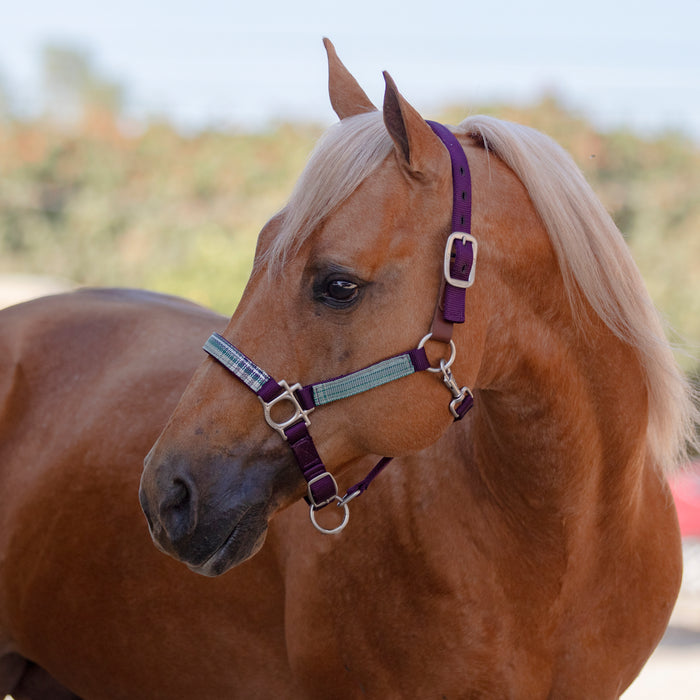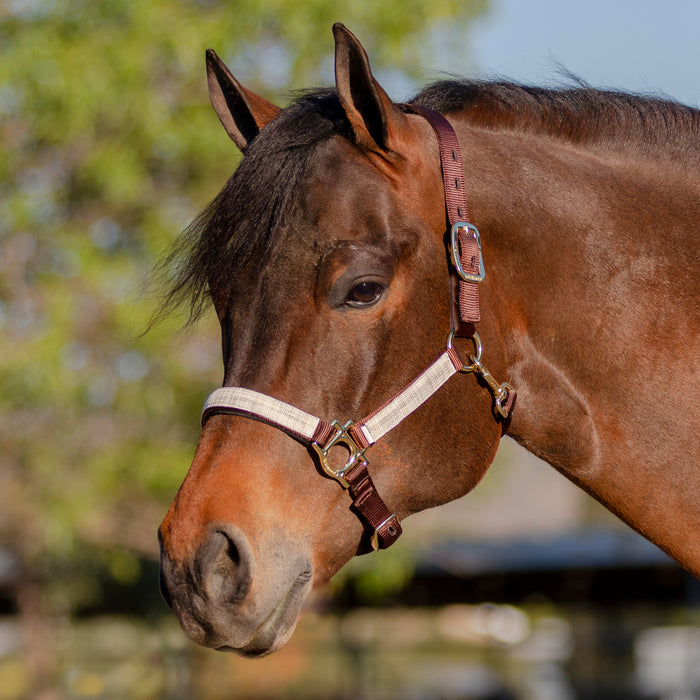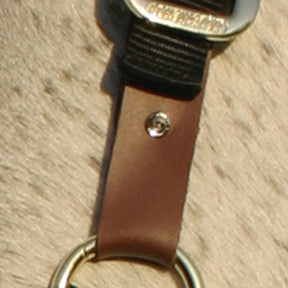 Premium Nylon Breakaway Halter
by Kensington Protective Products
You don't have to sacrifice fashion for function any longer!
Breakaway Safety Design: Below the buckle on the crown lies the breakaway fuse - a thin piece of leather that will break under pressure, sparing your horse from potentially severe injuries. 
Quality Materials: Only the best heavy-duty 1" nylon is used, and it's doubled throughout the halter - except at the snaps and rings, where it's triple folded for increased durability. 
Expert Craftsmanship: Sturdy double stitching throughout ensures the layers don't separate, box stitching at wear points creates extreme durability, and heated buckle holes prevent fraying.
Easy to Use Adjustability: A single-buckle crown, adjustable chin, and throat snap makes the fit perfect for your horse, and the use easy for you. 
Textilene® Adds Function and Fashion: Our USA made, Alabama-sourced material overlays the nose and cheeks - adding durability to these wear zones as well as a touch of color and flair. 
Looking for a complete mood? This halter pairs perfectly with our Signature Protective Sheets.