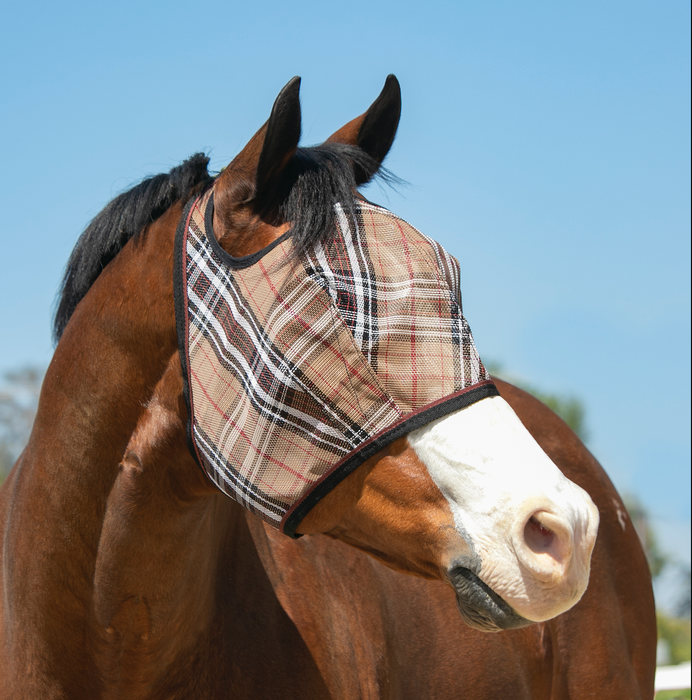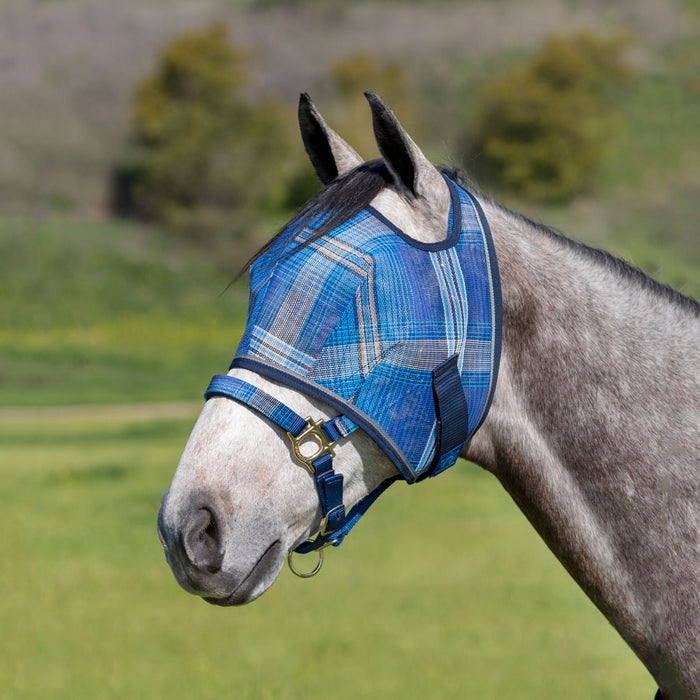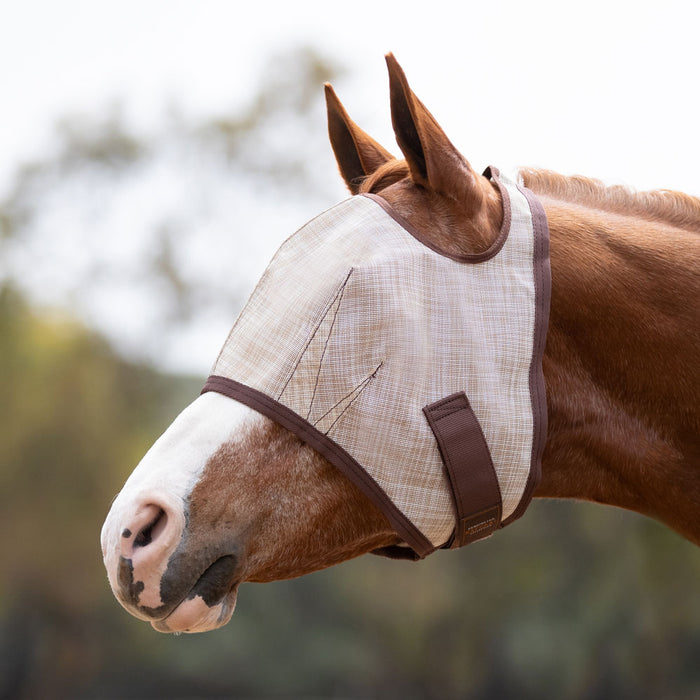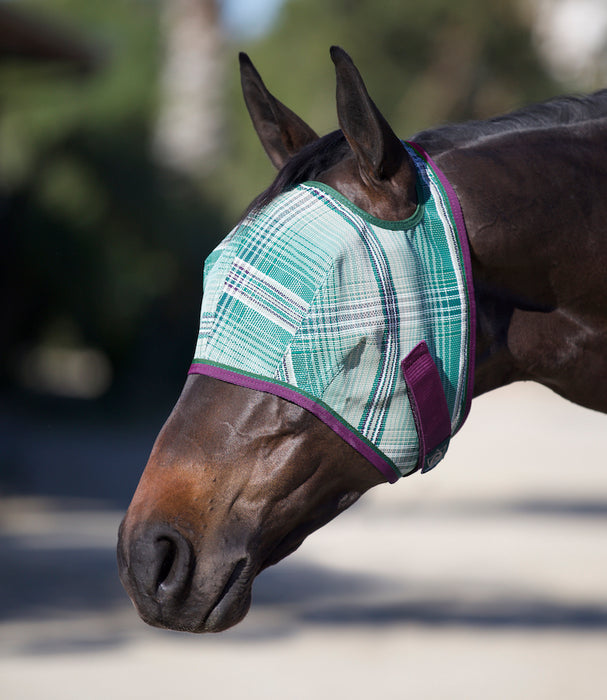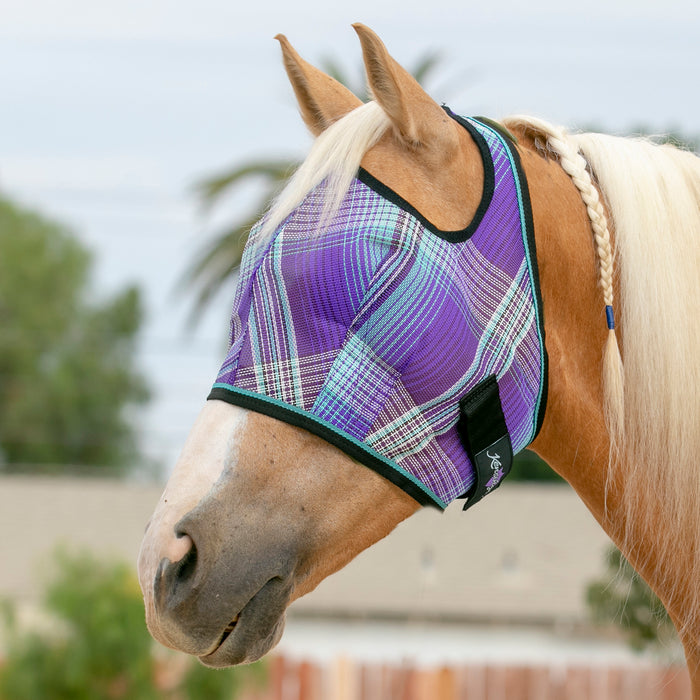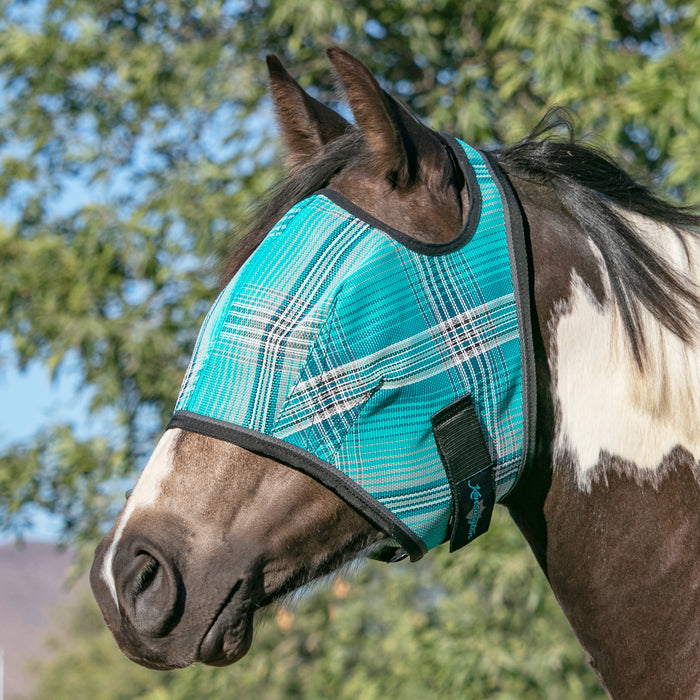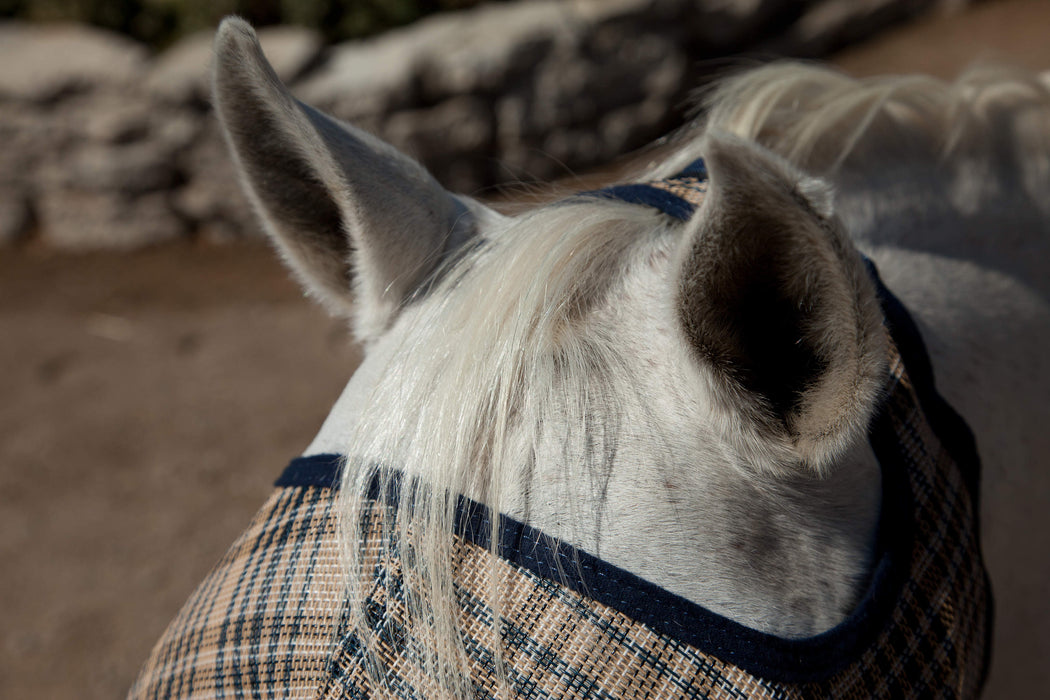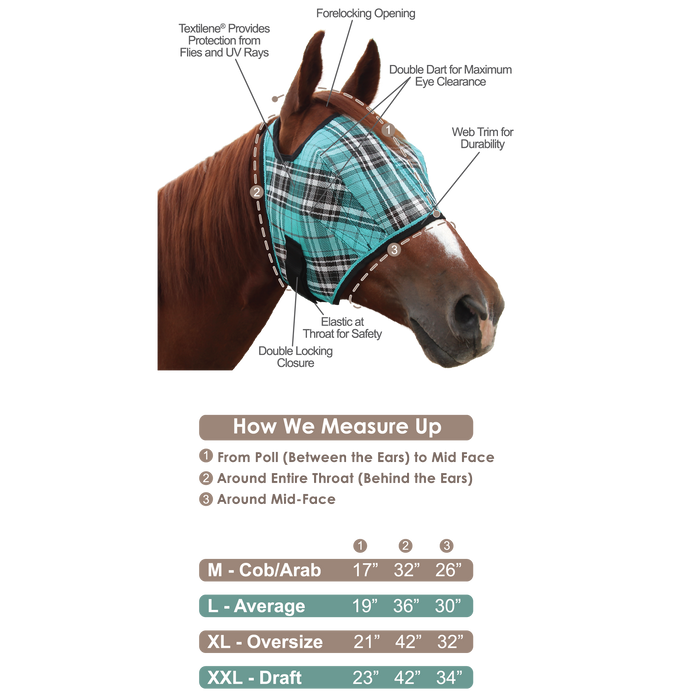 73% UV Fly Mask with Web Trim - Open Ear Design with Forelock Freedom
by Kensington Protective Products
Protection from flies, gnats, sun, and more - perfect for seasonal or year round use!
Durable Textilene® Construction: USA-made, 1000 x 2000 denier fabric hails from Alabama and is specially formulated to withstand fading, fire, mildew, soiling, and wear and tear, even in the most extreme weather conditions. 
Pest Plus 73% UV Protection: Provides coverage to the vulnerable eye area from pests, reducing the chances of weeping eyes and infections caused by flies, while also providing 73% UV Protection to shield vision from sun and glares. 
Breathable is Better: 78% air permeable mesh means that your horse's skin can still breathe - lessening the chances of skin funk caused by lack of circulation.
Ear Free, Open Top Design: Perfect for horses that won't tolerate ear coverage but still require eye protection, this style is also ideal for horses that need ocular shielding outside of fly season - and it keeps the forelock free, too. 
Durable Web Trim: The edges of a mask can take a beating, through regular use or horseplay. The durable web trim is designed to take a beating while staying looking good!
Secure yet Flexible Closure: A double locking hook and loop closure combined with the elastic throat strap means this mask will stay put without binding. 
Double Eye Darts: Why have one when you can have two? Twin eye darts provide additional eye clearance. 
Looking for more UV protection? Try our UViator Fly Mask for 90% UV Protection. 
Item Code: KFM100